Today I teach my friend Mia how to make the most epic eggnog ever! We whip up a traditional 'nog, but with a bit of molasses, cinnamon, allspice and cloves to give it classic gingerbread flavors.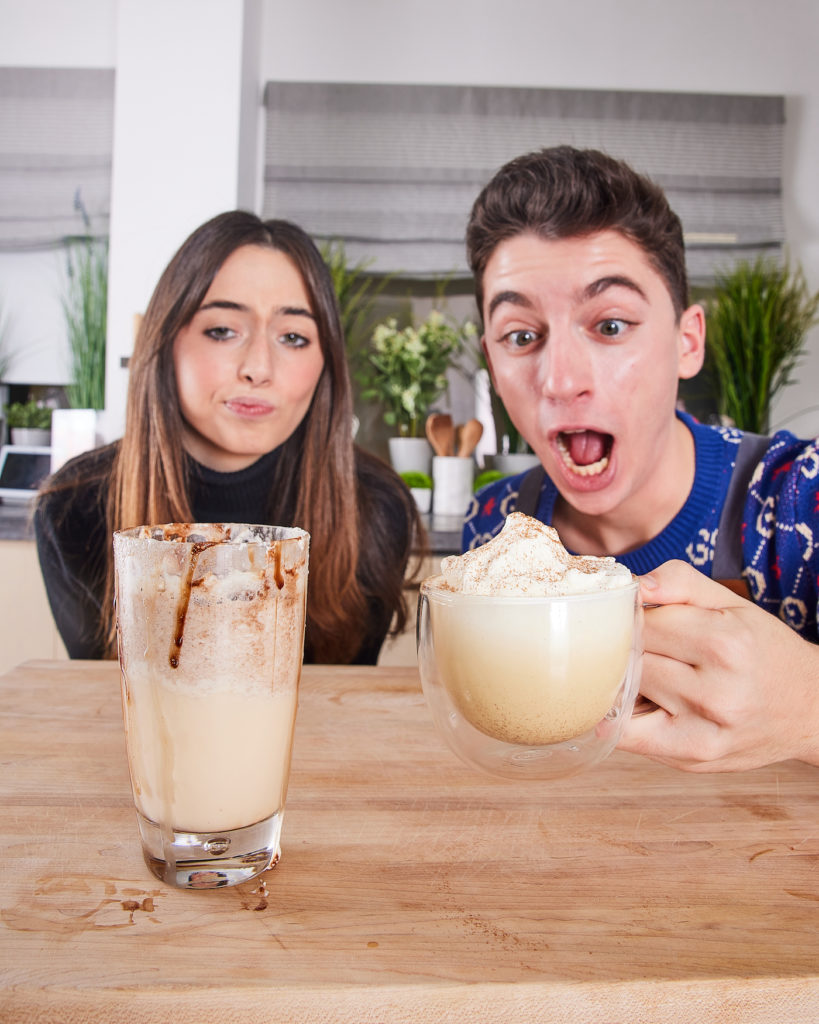 Ingredients
12 large egg yolks
½ cup granulated sugar
2 tablespoons molasses
3 cups heavy whipping cream
3 cups whole milk
2 vanilla beans, split open and seeds scraped
Pinch kosher salt
Pinch cinnamon, plus more for garnish
Pinch ground allspice
Pinch ground cloves
Pinch nutmeg
Whipped cream, for serving
Instructions
In a medium pot over medium-high heat, combine the cream, milk, cardamom, vanilla bean and seeds, salt, cinnamon, and nutmeg. Stir often until mixture begins to simmer. Once simmering, remove from heat.
While milk is simmering, whisk egg yolks and sugar in a medium mixing bowl for 2 minutes, or until light and creamy. Set aside.
Add two tablespoons of the hot milk to the egg mixture, whisking vigorously and continuously to temper the eggs. Continue adding hot milk mixture until half has been incorporated. Then pour the tempered mixture back into the pot on the stove over medium high heat.
Whisk constantly for 2-3 minutes, or until the mixture is just slightly thickened.
Pour eggnog into a pitcher or large resealable container and allow to cool for 20 minutes. Then cover with plastic wrap or lid and refrigerate until chilled and thickened.
If desired if you are of drinking age, add 2 ounces of bourbon or rum to eggnog and stir to combine. Serve topped with whipped cream and a sprinkle of cinnamon.
© 2023 Eitan Bernath Productions, LLC.