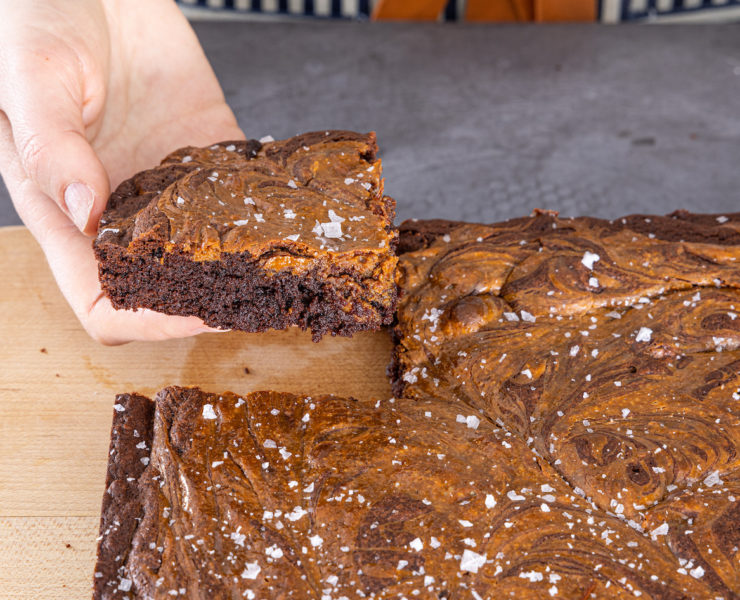 Sweetened condensed milk! I turn this pantry staple into a decadent caramel and spread it over top of the brownies before they bake, creating an even more luscious dessert.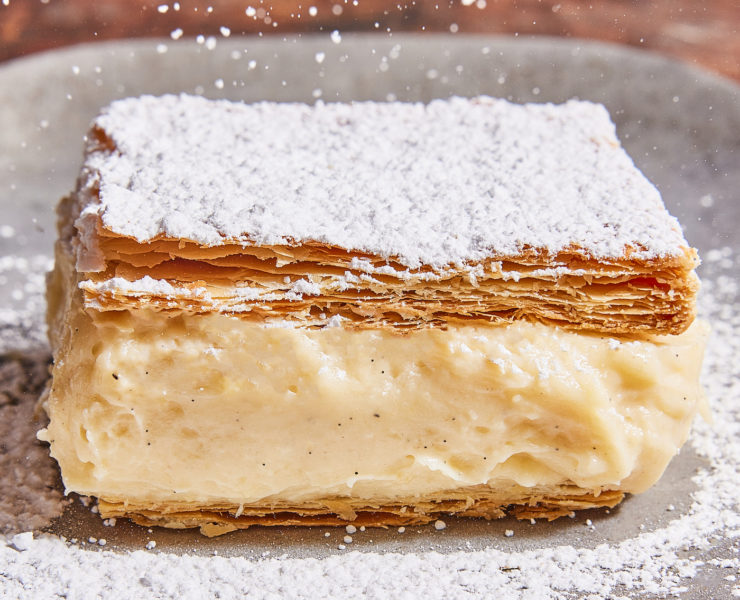 Krémes are made up of layers of pure deliciousness and incredible textures. You have pressed sheets of crisp, golden puff pastry with a hefty amount of decadent vanilla custard sandwiched in between.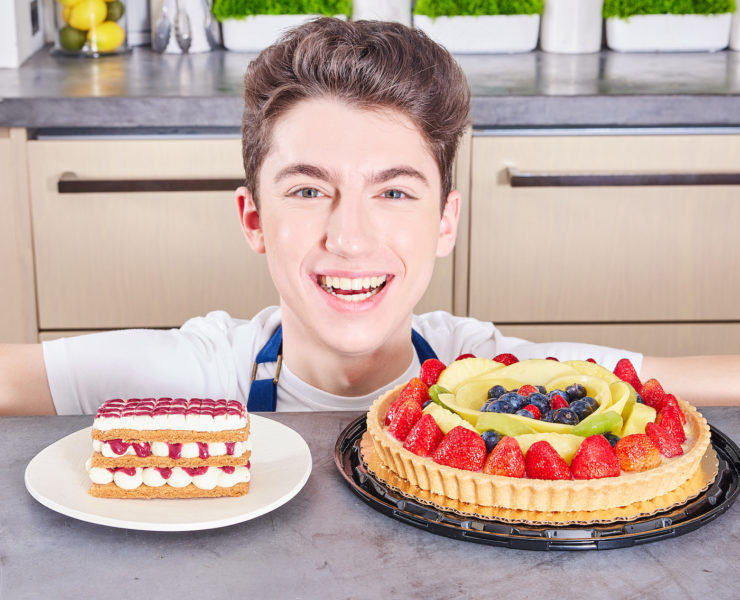 We've all seen the cases filled with sad fruit tarts, stale cupcakes and cakes that are a bit past their prime. I decided to give a classic custard fruit tart a face lift and turn it into the boujee french dessert called mille-feuille (pronounced meal foyyy, for all of the non-French speakers like myself). It's got beautiful layers of crisp, buttery cookie, soft and creamy vanilla mousse and a bright, tart berry coulis!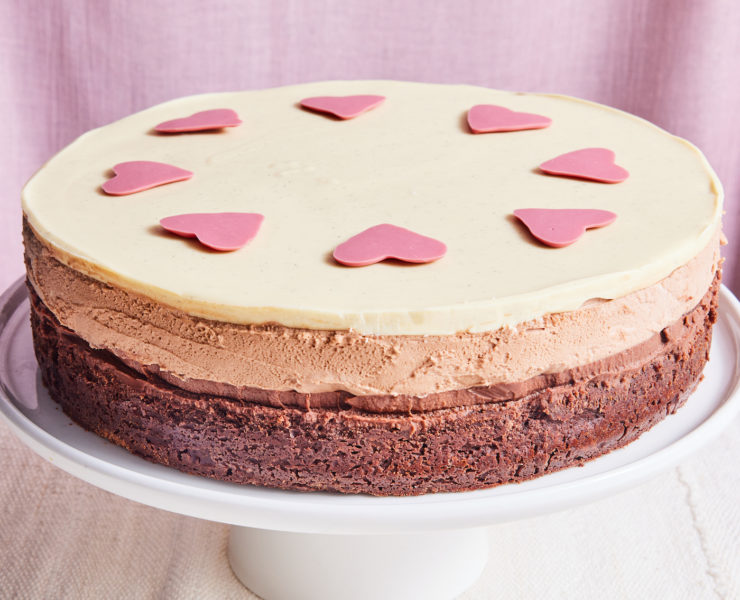 It's February 11th which means Valentine's Weekend is here and love is in the air!…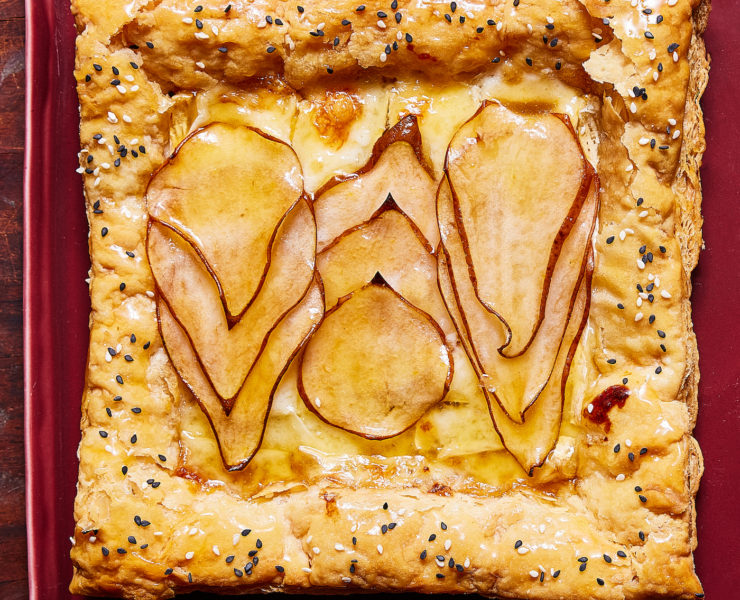 In my opinion, puff pastry makes anything fancy, and it's easy to find a good quality one in the freezer section of almost any grocery store. Throw in a couple more store bought ingredients, like jam and a wheel of brie, and really the hardest part of this recipe is very thinly slicing your pears.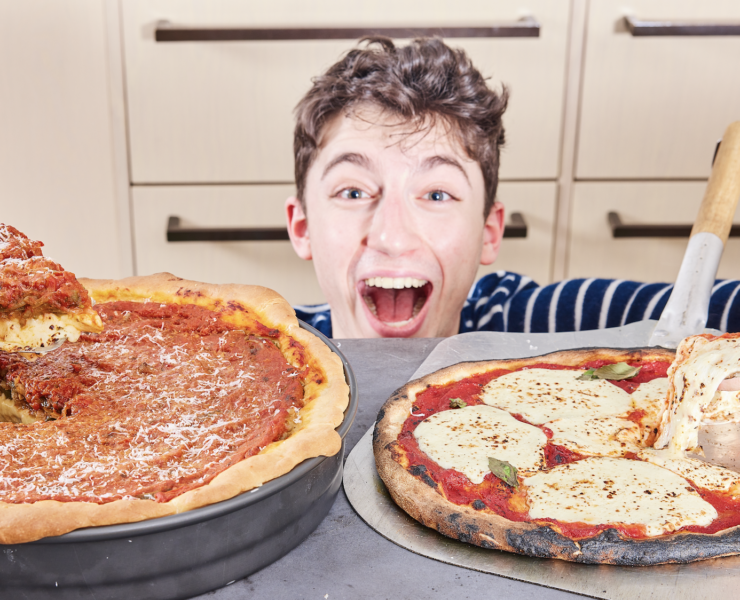 Today I take on the pizza question of the century—Which reigns supreme, Chicago Deep Dish style pizza or New York Thin Crust style pizza? Each have their own fervent following, but I've developed recipes of my own (although I had help from Jeff Mauro from Food Network for the Deep Dish crust) to come to my own conclusions on the Pizza Battle of 2022. Check out the recipes below if you'd like to do a battle of your own!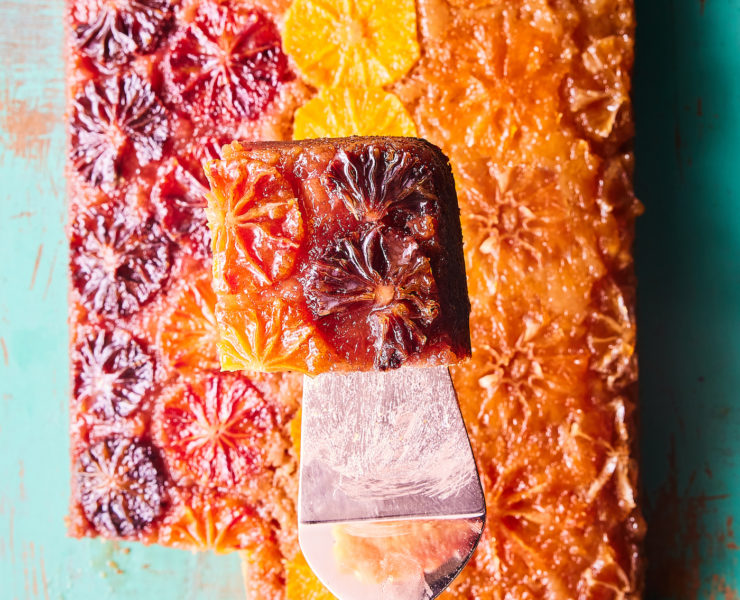 This cake is truly a celebration of winter's best (and almost only?) fruit: citrus! We…