I've eaten latkes at least once a year since before I could even form memories — so I like to find new, fun ways to make them.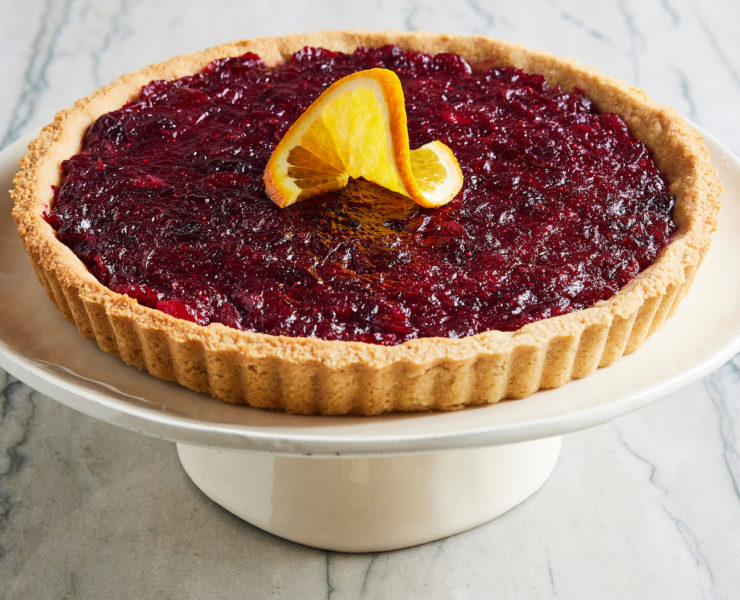 Thanksgiving may have come and gone but delicious desserts are still here! I would bet…

Eitan Bernath's fluffy, spiced sufganiyots are fried to golden brown, rolled in cinnamon-sugar and filled with a cardamom-spiced pastry cream.

This cake is inspired by the ones my parents made when I was a vegetable-hating…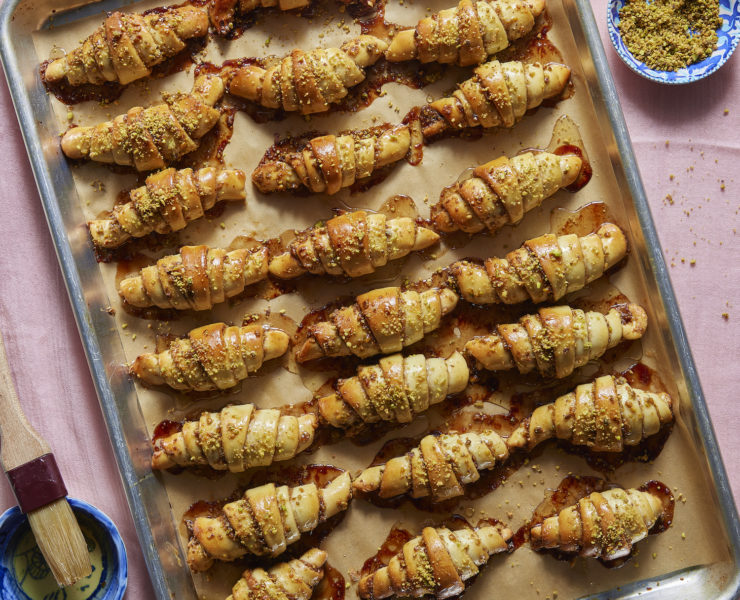 Middle Eastern flavors shine in Eitan Bernath's Israeli-style recipe.

This is a cake that's perfect for entertaining – it's a mile high, feeds a crowd, and is best made the day before you eat it! If you've never had it, it's a feather light cake that reminds me of meringue. I flavor mine with a mix of vanilla and almond extracts for just a hint of flavor. There's nothing better on top than sweet, juicy macerated strawberries. The brandy balances out the sweetness of everything else perfectly, and the cake acts like a giant sponge to soak up all of the ruby red strawberry juices.

And it's topped with a halva crumb topping to die for.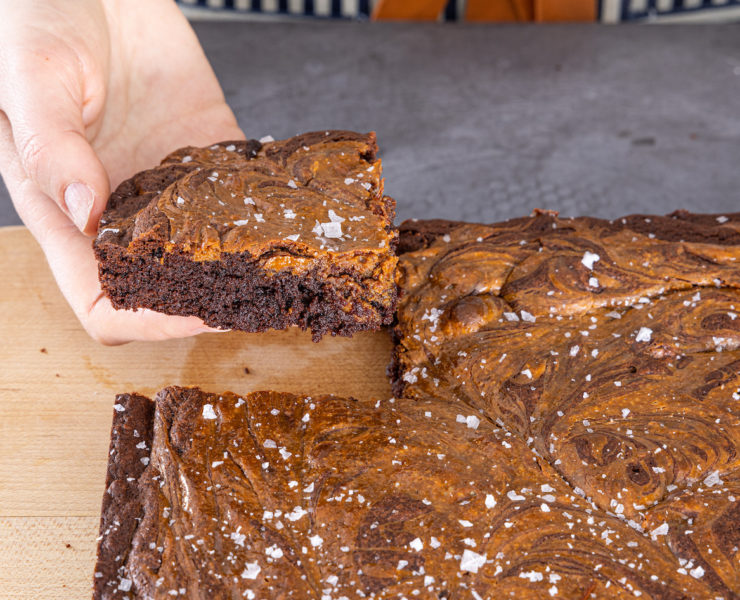 Sweetened condensed milk! I turn this pantry staple into a decadent caramel and spread it over top of the brownies before they bake, creating an even more luscious dessert.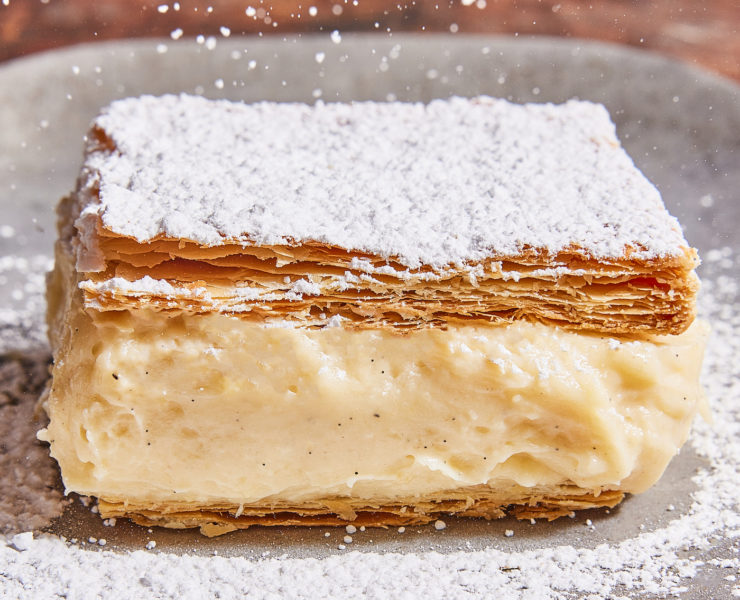 Krémes are made up of layers of pure deliciousness and incredible textures. You have pressed sheets of crisp, golden puff pastry with a hefty amount of decadent vanilla custard sandwiched in between.