Making Every Condiment From Scratch

Today I'm tackling the world of condiments by making every kind I can think of! Each dip is ideal for a French fry, chicken tender, and/or any other finger food that exists.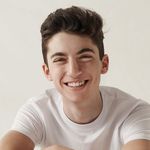 Eitan Bernath
Eitan Bernath is a chef, food & lifestyle content creator, entertainer, TV personality, and entrepreneur, best known for his viral videos on social media that showcase his cooking expertise and captivating personality.