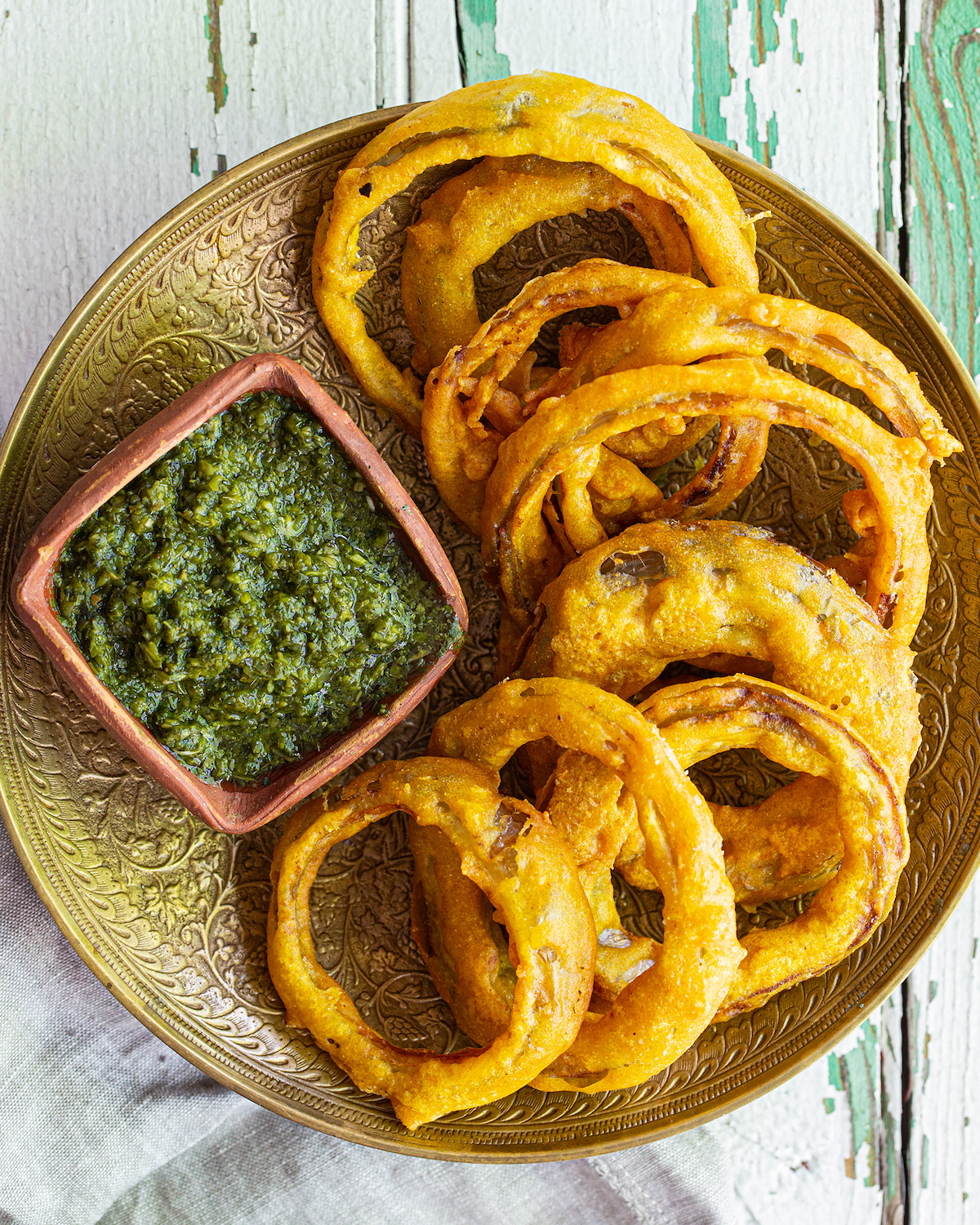 Step aside onion rings!!! Onion Bhaji is walking through! I'm just going to start this off by saying I'll take a plate of Onion Bhaji with Mint Chutney over onion rings and ketchup any day of the week. They're uniquely delicious with the spiced chickpea batter that is jam-packed with flavor and when dipped into spicy mint chutney they are just magical!  It's important to note that traditionally Onion Bhaji tend to be made of clusters of thinly sliced onions, but I prefer them in big rings like this recipe. If you want to make them even more authentic, you can use the same batter with the clusters. You do you!

Ingredients
Vegetable oil, for frying
1 cup chickpea flour
1/2 teaspoon baking powder
3/4 teaspoon turmeric
1/2 teaspoon chili powder
1/2 teaspoon cumin powder
1/2 teaspoon coriander powder
1/2 - 3/4 cup water
1 large onion, cut into rings
Instructions
Preheat a large pot of vegetable oil to 350 degrees Fahrenheit.
In a large mixing bowl, whisk together the chickpea flour, baking powder, turmeric, chili powder, cumin, and coriander. Add in ½ cup water and whisk until fully combined. If the batter is too thick, add in a little more water until it's the correct consistency. It should be similar to pancake batter.
Dip a piece of the onion into the batter, then carefully place into the oil and fry for 3-4 minutes, or until golden brown. Remove from the oil and transfer to a baking sheet lined with paper towels to drain the excess oil.
Serve with any chutney of your choice. I recommend serving with my mint chutney recipe.
© 2021 Eitan Bernath Productions, LLC.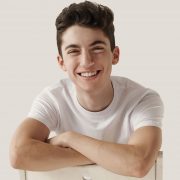 Eitan Bernath
Eitan Bernath is a 19 year-old chef, food & lifestyle content creator, entertainer, TV personality, and entrepreneur, best known for his viral videos on social media that showcase his cooking expertise and captivating personality.