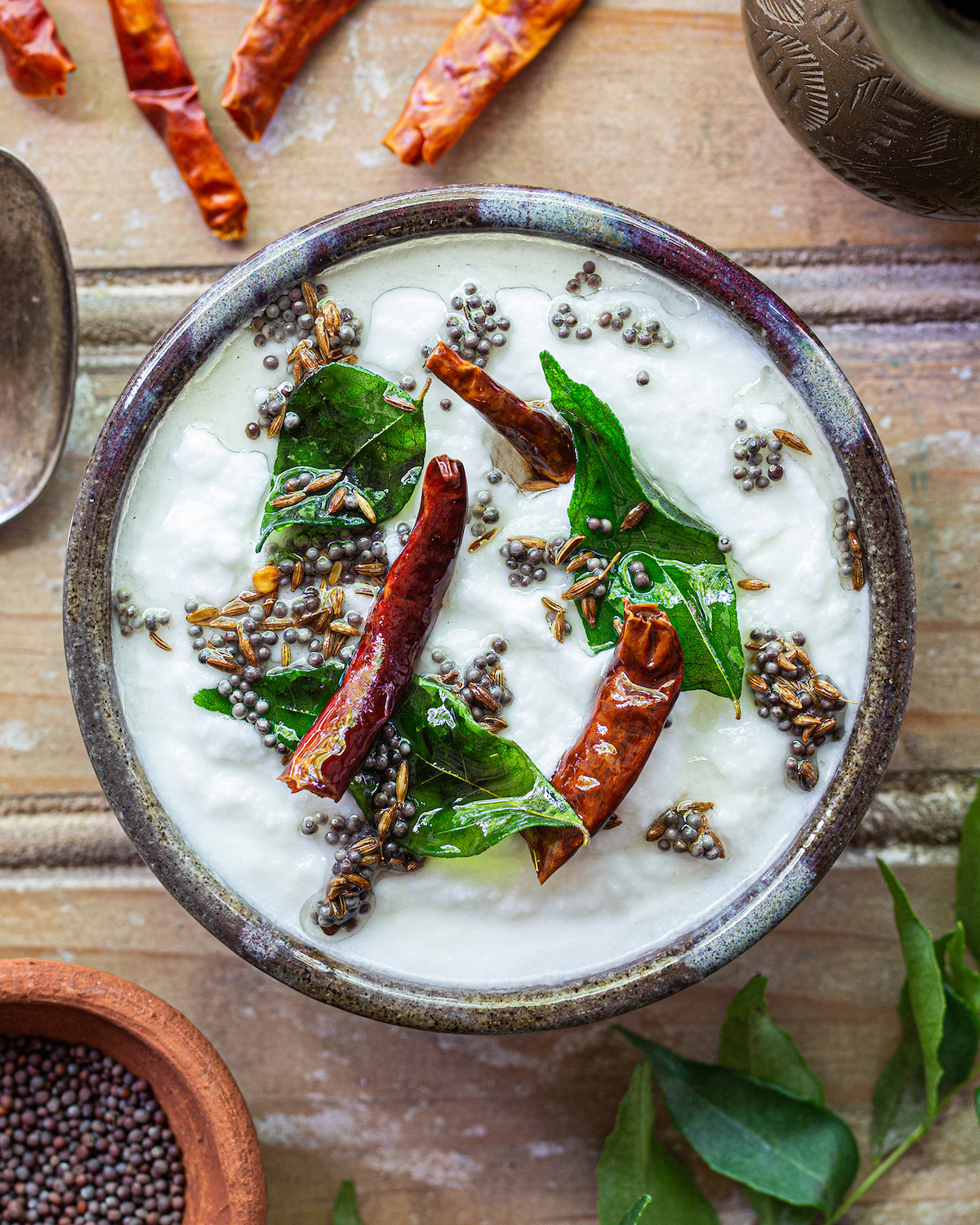 I've been missing out on Coconut Chutney my whole life! It's always been there on the Indian buffets and I never put some on my plate. Recently, I tried making my own and instantly fell in love with this creamy chutney that adds the perfect cooling note to whatever you are eating it with!

Ingredients
For the Coconut Puree:
1 1/2 cups grated coconut (or desiccated or fresh)
1 thin green chili
½ inch chunk of ginger
½ teaspoon salt
1 - 1 ½ cups water
For Tadka:
1 tablespoon oil
1 teaspoon black mustard seeds
1 teaspoon cumin seeds
10 curry leaves
3 dried red chilis
Instructions
Place the coconut, green chili, ginger, salt, and water into a blender. Blend until smooth then pour into a bowl. Heat up the oil in a small frying pan. Add in the black mustard seeds, cumin seeds, curry leaves, and dried red chilies. Fry for 30-45 seconds then pour into the coconut puree. Stir to combine then store in an airtight container for up to 2 weeks.
© 2022 Eitan Bernath Productions, LLC.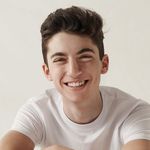 Eitan Bernath
Eitan Bernath is a chef, food & lifestyle content creator, entertainer, TV personality, and entrepreneur, best known for his viral videos on social media that showcase his cooking expertise and captivating personality.