Thanksgiving is just four days away and I can't wait! I look forward every year to Thanksgiving. It's a time when both of the sides of my family get together. Every year, my brother yoni, my cousin Danny, and I sit in my uncles living room watching the Macy's day parade. We even celebrate an early Chanuka while the whole family is already together and exchange gifts. Its just a fun day full of family and food!
This year I will be bringing this Roasted Butternut Squash Quinoa Salad. This is the perfect side dish for your Thanksgiving meal. It is super easy recipe that you can make in under an hour! The salad is full of all the Thanksgiving classics like butternut squash, cranberries, and pumpkin seeds. I actually developed this recipe this past Friday after school. We were having a dinner reunion with two of our old baby sitters Amie and Oumo. Everyone loved the dish!
I hope you all have a great Thanksgiving! Send me pictures or tag me on Instagram (@eitan) if you make this recipe or anything else for the holiday. I would love to see what you guys are making!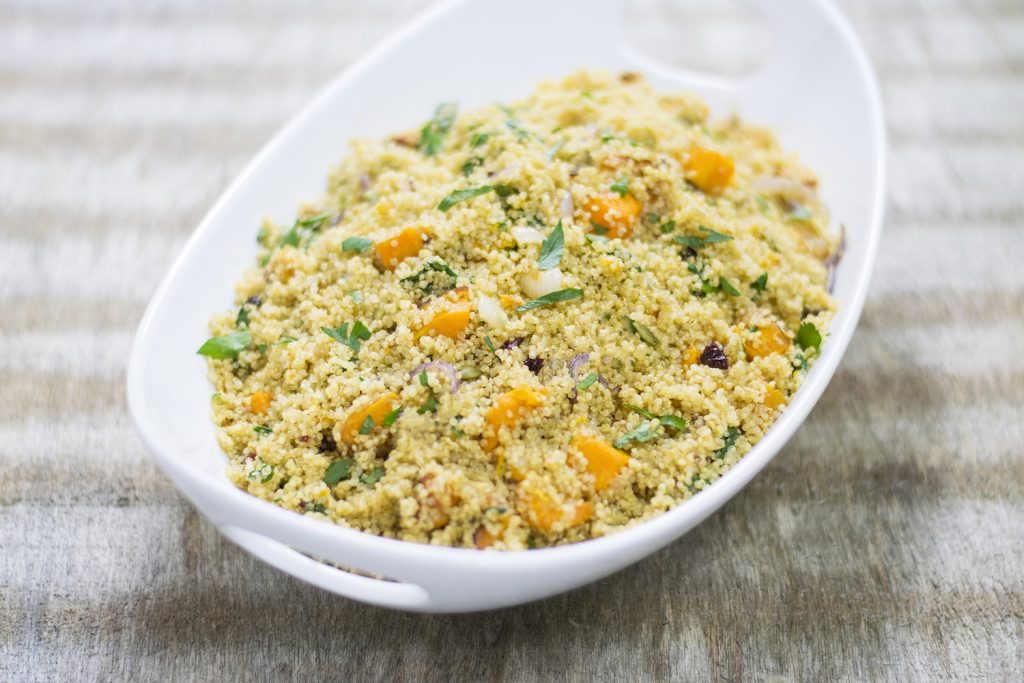 Roasted Butternut Squash Quinoa Salad
Ingredients
4

cups

butternut squash

cut into 1 inch cubes

2

tablespoon

extra virgin olive oil

Salt and Pepper

to taste

Paprika

pinch

3

cups

vegetable broth

2

cups

quinoa

½

red onion

sliced

1

tablespoon

pumpkin seeds

1

tablespoon

dried cranberries

roughly chopped

1

cup

spinach

Freshly squeezed lemon juice

to taste

1

tablespoon

parsley

chopped
Instructions
Preheat oven to 400 degrees Fahrenheit.

In a medium bowl combine the butternut squash, extra virgin olive oil, salt, pepper, and paprika.

Onto a baking sheet, lined with parchment paper, pour out the butternut squash.

Roast in the oven for 30-40 minutes until tender.

Meanwhile bring the vegetable broth to a boil.

Add in the quinoa and boil for 8 minutes, until the white tails come out, than drain the excess broth.

In a small pan, saute the sliced onions with a little olive oil until they begin to caramelize around the edges.

Remove the onions from the pan and toast the pumpkin seeds for thirty seconds.

In a large bowl toss together the quinoa, roasted butternut squash, sauteed onion, pumpkin seeds, chopped cranberries, spinach and some freshly squeezed lemon juice.

Top with the chopped parsley. You can serve hot or cold.
Nutrition
Calories:
465.87
kcal
|
Carbohydrates:
75.57
g
|
Protein:
14.62
g
|
Fat:
13.23
g
|
Saturated Fat:
1.78
g
|
Sodium:
1003
mg
|
Fiber:
9.85
g
|
Sugar:
5.14
g
|
Vitamin A:
791.97
IU
|
Vitamin C:
34.44
mg
|
Calcium:
133.68
mg
|
Iron:
5.56
mg