When I dreamed up this Raspberry Balsamic Refresher, I wanted to make a super sophisticated mocktail; something both beautiful and resembling the flavors of a cocktail. Inspired by the method of making shrubs (no, not the plant) I added vinegar to the recipe! The word "shrub" is derived from the Arabic word sharbah, which simply means "a drink." The most surprising thing about a shrub is that it's basically a drinking vinegar – that's right, a glass full of vinegar that's somehow palatable!
I love using vinegar in mocktails because it mimics the acidic and tannic qualities of alcohol accurately, and also does a great job of balancing the flavors of sweet, ripe raspberries and fresh mint. I chose white balsamic vinegar in this recipe because the flavor is less assertive than regular, and it doesn't affect the beautiful ruby raspberry color. This mocktail is perfect for these hot, I'm-sick-of-summer days, and I promise you it tastes as great as it looks!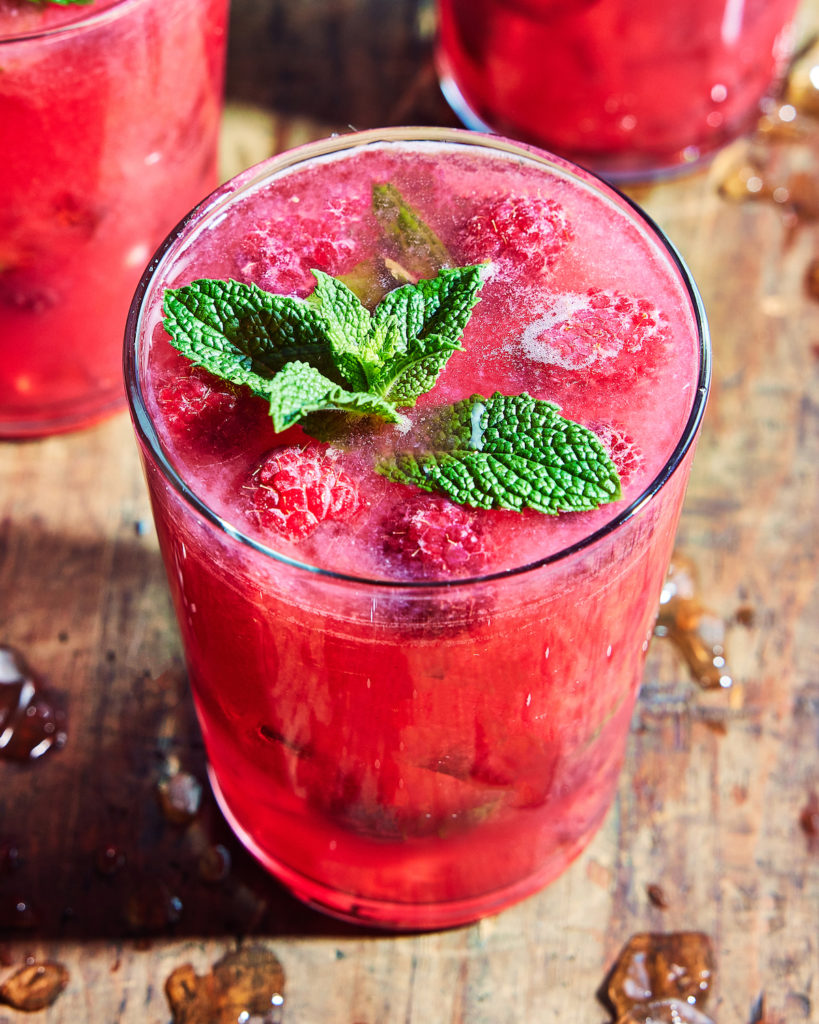 Raspberry Balsamic Refresher
Ingredients
½

cup

granulated sugar

½

cup

fresh mint leaves

tightly packed

2

6 ounce containers of raspberries (about 3 cups)

1

lime

juiced (¼ cup)

¼

cup

white balsamic vinegar
Instructions
In a small saucepan over medium heat, add sugar, ½ cup water, and fresh mint leaves. Bring to a simmer. Once the sugar has dissolved, remove from heat and allow to cool completely for 1 hour then strain into a pitcher for serving.

In a food processor, blend raspberries until smooth. Pour blended mixture through a fine mesh strainer into the serving pitcher to remove seeds.

Add lime juice, white balsamic vinegar, and 3 cups of ice-cold water. Mix ingredients in the pitcher with a whisk until fully combined.

Chill in the refrigerator until serving. Serve in glasses poured over ice.
Notes
If you don't have white balsamic vinegar you can use regular balsamic vinegar. It will affect the color of the drink because it is brown and it can be more flavorful. I recommend adding in regular balsamic vinegar one tablespoon at a time until it reaches your desired acidity.