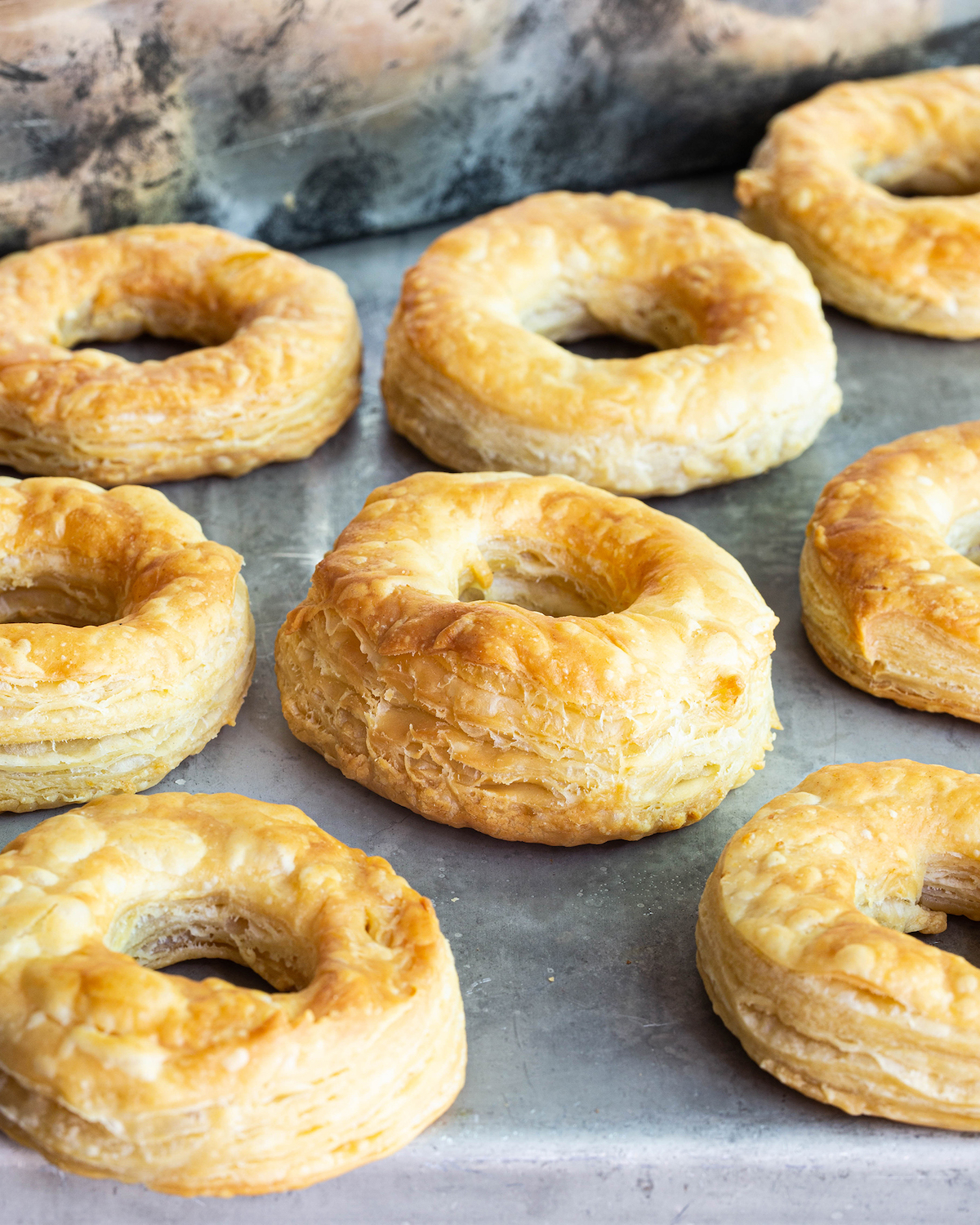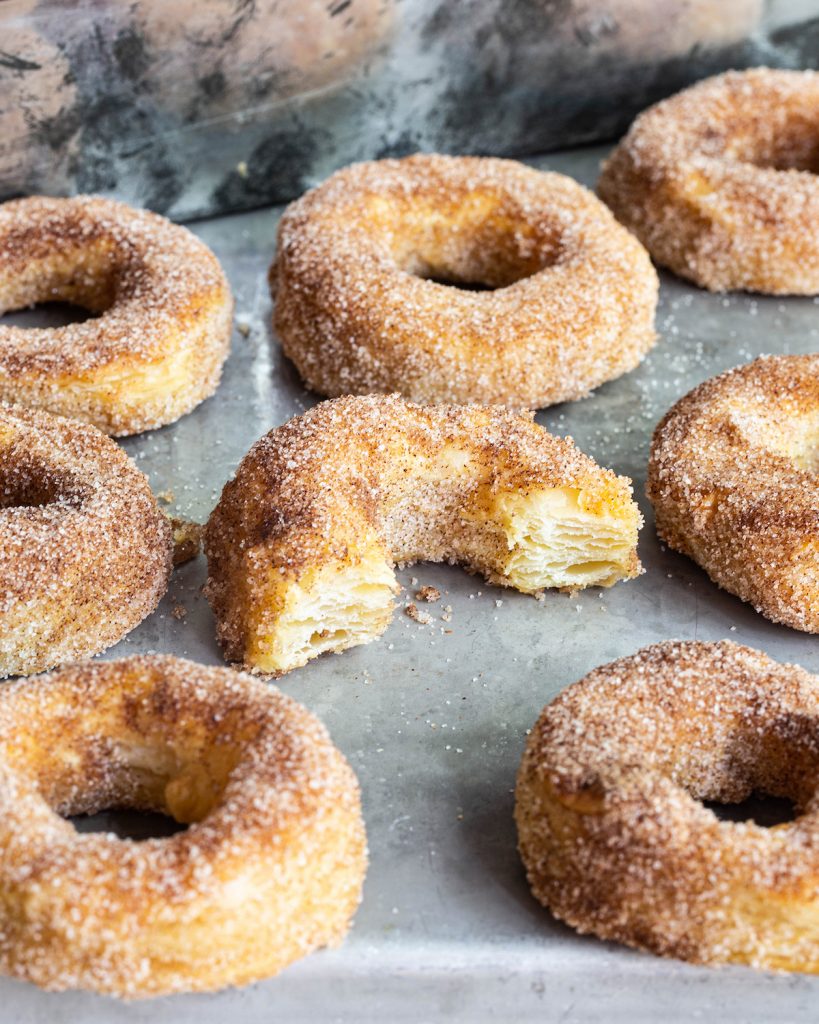 Ingredients
1 sheet puff pastry dough
Vegetable oil spray
1 stick butter melted
1 cup of sugar
2 tablespoons cinnamon
Instructions
Place the sheet of puff pastry dough on a cutting board. Use a 3-4 inch cookie cutter or bowl as a guide to cut rounds of dough out of the entire sheet of dough. Use a 1-inch cookie cutter to cut out a small hole in the center of each of the rounds.
Preheat a pot of vegetable oil to 350 degrees Fahrenheit. Fry the pieces of dough for 2-3 minutes per side, until golden brown. Place onto a cooling rack to drain of any oil and to cool.
Meanwhile, melt the butter in a small frying pan. Mix the sugar and cinnamon in a small bowl until combined.
Once the donuts are done frying, brush with butter then coat in the cinnamon-sugar mixture. Repeat with the rest of the dough.
Serve immediately or place in an air-tight container for up to 2-3 days.
© 2022 Eitan Bernath Productions, LLC.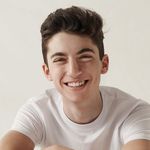 Eitan Bernath
Eitan Bernath is a chef, food & lifestyle content creator, entertainer, TV personality, and entrepreneur, best known for his viral videos on social media that showcase his cooking expertise and captivating personality.