I'll be the first to admit that I am, kind of, addicted to Indian food. What can I say?!? It is my all-time favorite cuisine. When I am eating Indian food, I like it when it's so hot that I am practically sweating and my mouth feels as if it's engulfed in flames. After eating spicy Indian food, the best thing in the world to drink to cool your mouth down is an ice cold Mango Lassi. The genius people that cultivated the Indian cuisine also invented the perfect drink to cool your mouth down from the heat.
It is just so refreshing and fruity. It is also really great on a hot day in the summer. I like to add some freshly ground cardamom into my mango lassi, but you can totally make it without it.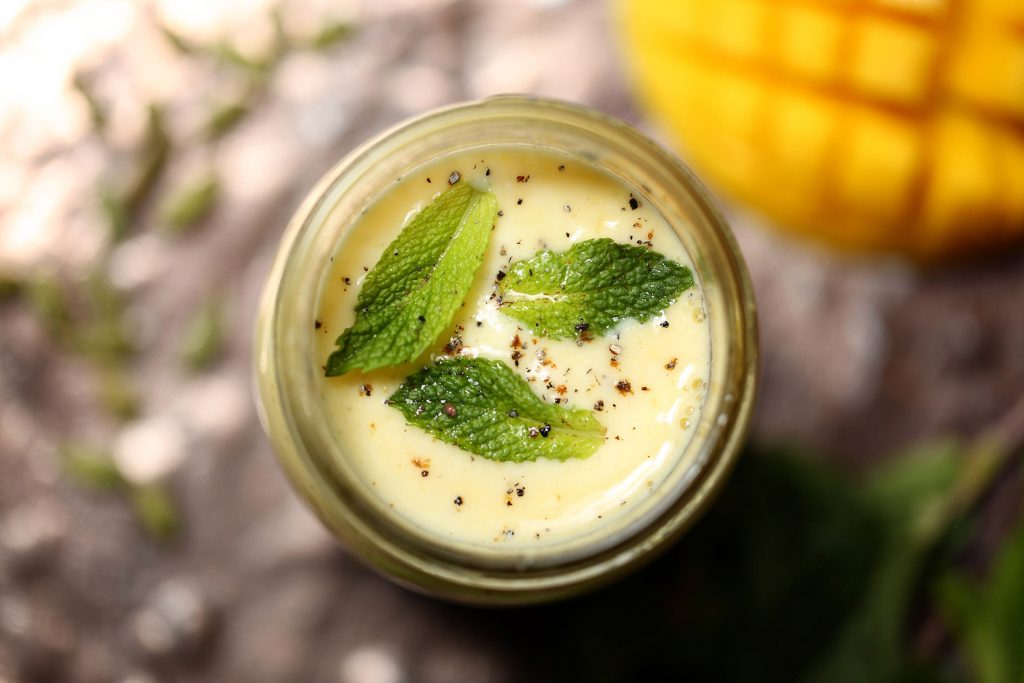 Mango Lassi
Ingredients
1

cup

mango

chopped

1

tablespoon

heavy cream

Pinch

of cardamom powder

2

tablespoons

honey

1

cup

plain yogurt

Ice

Mint leaves

for garnish
Instructions
In a blender, puree together the mango, heavy cream, cardamom, and honey. Add in the plain yogurt and ice and blend until smooth. Top with mint leaves and serve Immediately.