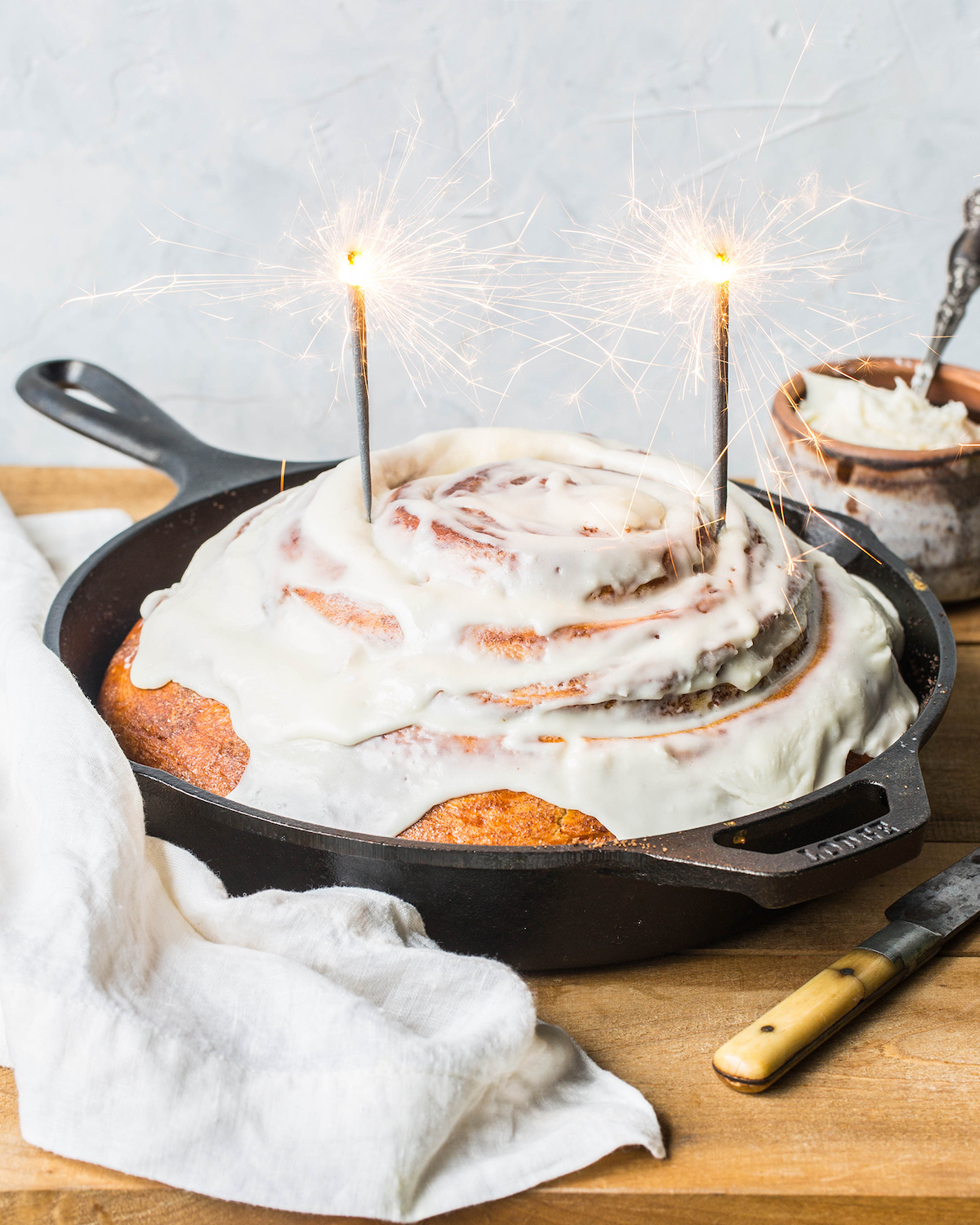 It was just my 17th birthday and as per tradition, I am recreating one of my favorite desserts in Giant form! Why do I do this? Well, to put it simply, I really don't like cake. Yeah, I said it…So every year on my birthday, I make something crazy instead of a Birthday Cake.
Anyone who knows me knows that I am slightly obsessed with Cinnamon Rolls. This giant version of the classic treat is literally what my dreams are made of! I would go as far as to say it's one of the greatest creations of all time! *MIC DROP*
The outside is crunchy and the inside is perfectly soft and filled with the delicious cinnamon filling that when topped with the cream cheese glaze is absolutely mouthwatering. Just stop reading this, watch the video, and make it ASAP!
Ingredients
For the Dough:
1 cup whole milk, warm
1 packet yeast (¼ oz)
½ cup sugar
1 1/2 teaspoon salt
2 eggs
1 stick (1/2 cup) butter, room temperature
4 cups all purpose flour
For the Filling:
1 stick butter
1.5 cup dark sugar
1 tbsp cinnamon
1 large egg
For the Icing:
4 ounces cream cheese (softened)
1/4 cup butter (softened)
2 cups powdered sugar
1/2 teaspoon vanilla extract
Instructions
In the bowl of a stand mixer, place the milk and yeast. Set aside and allow to rest for about 5 minutes, until bubbles form. Add the sugar, salt, eggs, butter and half the flour. Using the dough hook attachment, mix the ingredients until they start to come together. Add the remaining flour, a little at a time, and knead on a slow speed until it comes together into a ball of dough. Transfer the dough to a lightly floured surface. Knead by hand until very smooth, about 5-7 minutes.
Grease a large bowl, add the dough upside down and turn to have oiled side up. Cover with a towel and set aside in a warm place for about 1 hour until doubled in size.
In a small bowl combine the dark brown sugar and cinnamon. Roll out the dough to a 24×12 inch rectangle on a lightly floured surface. Slather the stick of butter all over the top of the dough then sprinkle the cinnamon sugar and spread to cover the entire dough.
Cut the dough into three long strips with even thickness. Roll each strip of dough from the longer side to the other. Place one of the rolls into the center of a a greased 8 inch cast iron skillet. Roll the next strip of dough around the bun in the center. Repeat with the third strip of dough. Cover with plastic wrap and a towel and let rise again for an hour.
Preheat oven to 325 degrees Fahrenheit. Brush the top of the cinnamon buns with a beaten egg. Bake for 45 minutes, until golden brown. If the top of the cinnamon bun starts to get too dark, cover lightly with tin foil until done baking.
In a small bowl mix the powdered sugar, whole milk, and vanilla extract until fully combined. Pour the glaze over the cinnamon rolls. Serve warm.
© 2022 Eitan Bernath Productions, LLC.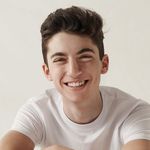 Eitan Bernath
Eitan Bernath is a chef, food & lifestyle content creator, entertainer, TV personality, and entrepreneur, best known for his viral videos on social media that showcase his cooking expertise and captivating personality.