Peanut Butter Chocolate Milkshake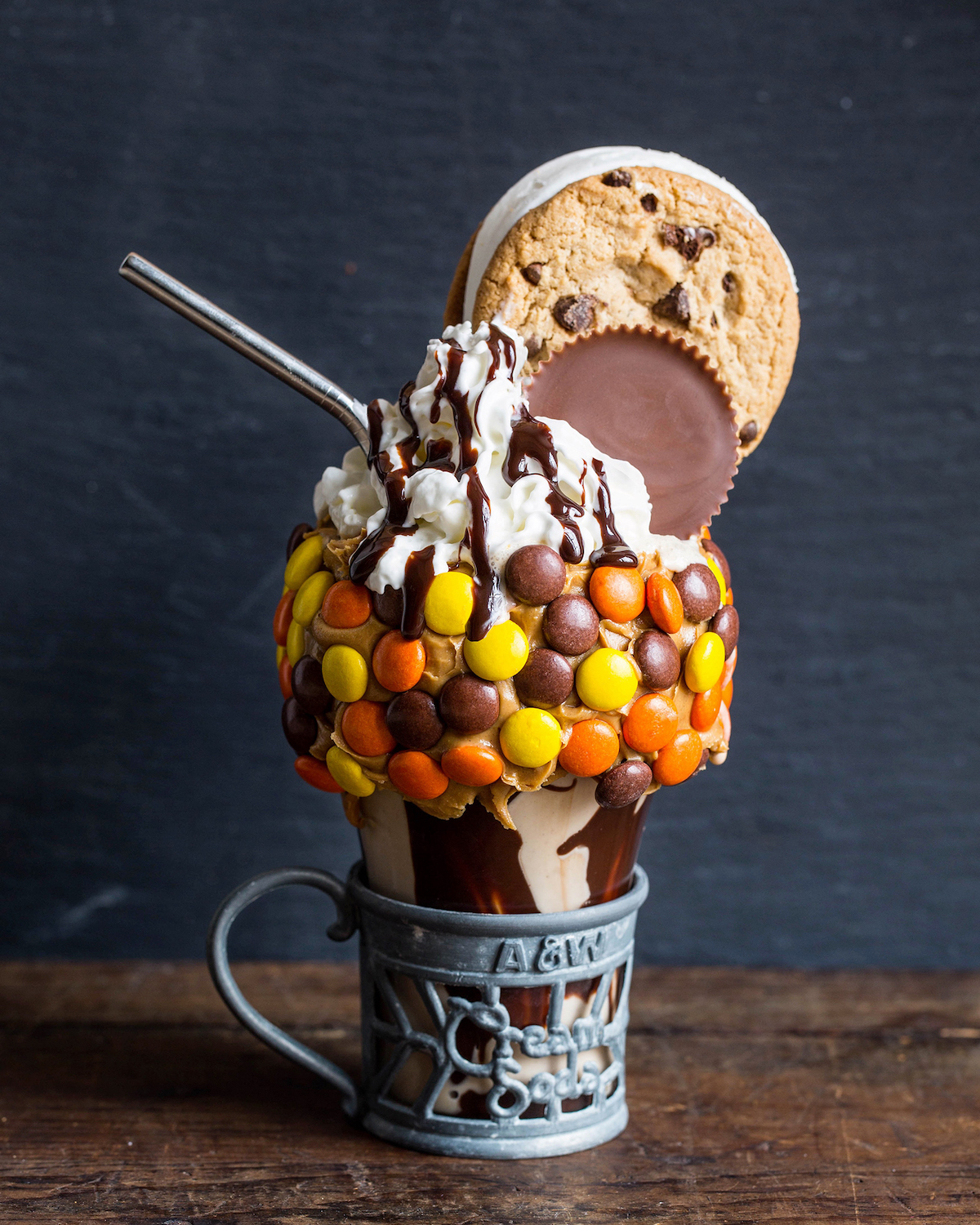 I'm sure you have seen the insane milkshakes on Instagram from a restaurant in the city called Black Tap before. I mean, unless you are living under a rock! Being a huge milkshake person, myself, I had to recreate this iconic drink in my own kitchen to enjoy whenever I'm craving a sweet treat. As with any Peanut Butter Chocolate Milkshake, the base is ice cream, milk, peanut butter, and chocolate sauce. Where this recipe goes crazy is with the toppings of Reese's pieces on the rim, tons of whipped cream, a peanut butter cup, a whole entire chocolate chip cookie ice cream sandwich on top, and more! Yeah, I went there! *Mic Drop*
Peanut Butter Chocolate Milkshake
Ingredients
For the Milkshake:
1 cup vanilla ice cream
½ cup whole milk
¼ cup peanut butter
1 tablespoon chocolate sauce
For the Toppings:
Peanut butter
Reese's pieces
Chocolate sauce
Whipped Cream
Large Reese's peanut butter cup
Pretzel Sticks
Chocolate Chip Ice Cream Sandwiches
Instructions
To prepare the glass, spread the peanut butter on the rim then dip in Reese's pieces around the whole rim of the glass. Then, drizzle the chocolate sauce on the inner edges of the glass.
Blend the ice cream, whole milk, peanut butter, and chocolate sauce in the blender until the ingredients are fully incorporated. Pour the milkshake from the blender into the glass.
Place the end of a pretzel stick into the middle of an ice cream sandwich. Top the milkshake with whipped cream, the ice cream sandwich, a large peanut butter cup, and chocolate sauce. Serve immediately.
© 2021 Eitan Bernath Productions, LLC.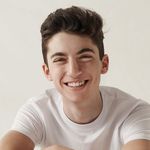 Eitan Bernath
Eitan Bernath is a chef, food & lifestyle content creator, entertainer, TV personality, and entrepreneur, best known for his viral videos on social media that showcase his cooking expertise and captivating personality.