When researching for interesting bread from around the world I came across this South African bread called Mosbolletjie. I then played round in the kitchen, developing my own version of the recipe, and after a single bite, I fell in love with this delicious bread. The best way to describe mosbolletjies is that it's a sweet brioche, traditionally made with fermented grape juice and flavored with aniseed. There is just nothing on earth like a torn piece of mosbolletjie with thickly spread butter and golden honey. Mosbolletjies, are served either fresh with butter or dried into rusks called Mosbeskuit and are a South African favorite.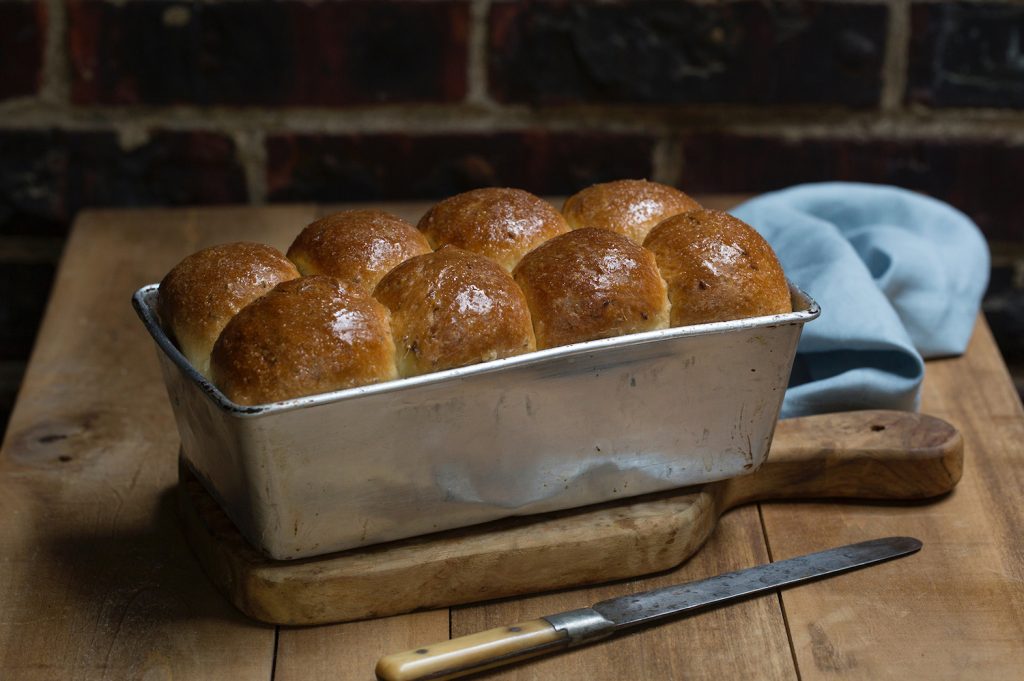 Mosbolletjies were initially introduced to South Africa by the French Huguenots who left their native country to escape religious persecution. They settled in Franschoek in 1688. During the winemaking season, they used must or mos, which is grape juice in the first stage of fermentation before straining for wine, to act as the rising agent for the dough used to make the buns. Nowadays, since mos is not widely available, the locals use yeast made from fermenting raisins is used to make the mosbolletjies. This recipe uses a combination of active dry yeast and grape juice to speed up the fermentation process. Although the recipe might seem a little intimidating the end result is totally worth the effort to make these mosbolletjies!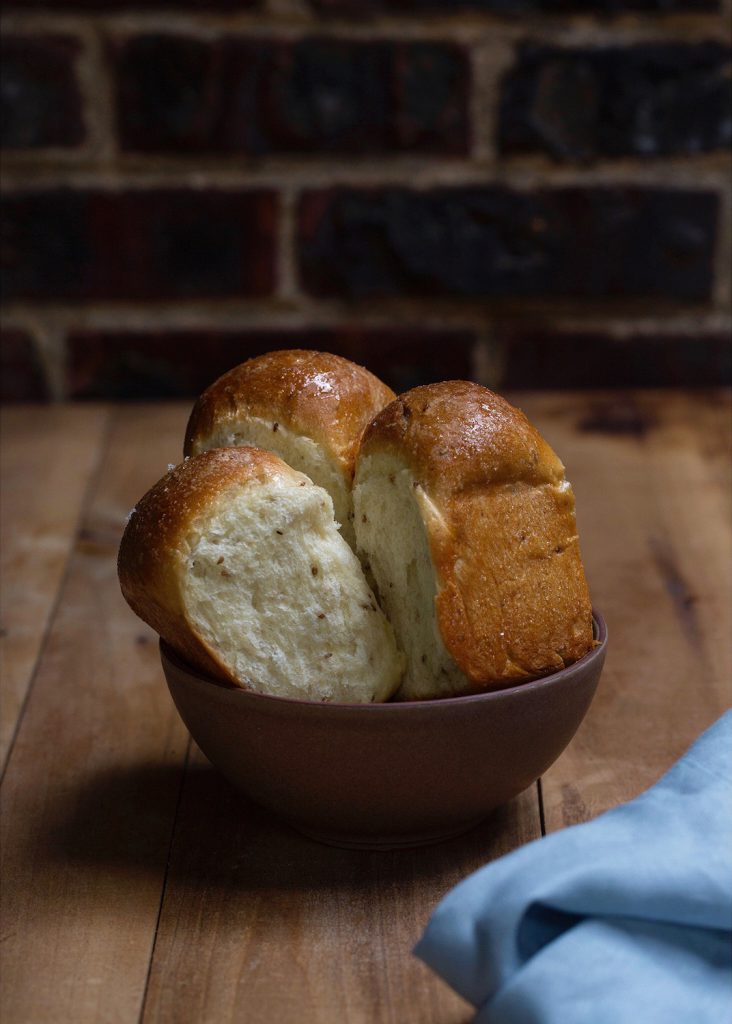 Traditional Mosbolletjies
Ingredients
7

cups

all-purpose flour

2

teaspoons

kosher salt

½

cup

sugar

2

packets active dry yeast

¼

cup

whole aniseed

1

stick of butter

1

cup

white grape juice

½

cup

lukewarm milk

1

cup

lukewarm water

¼

cup

sugar mixed with ¼ cup warm water

sugar syrup for brushing after baking
Instructions
In a large bowl mix the flour, salt, sugar, yeast, and aniseed, until fully combined. Heat butter and grape juice in a saucepan on a medium flame just until butter has melted. Add the milk and water into the saucepan and stir until combined. Add the wet ingredients to the dry ingredients then mix to form a soft dough. Turn out dough on a lightly floured surface, then knead for 5-10 minutes, or until the dough is soft and elastic. Place in a large oiled bowl, then cover and leave to rise in a warm place for about 30 minutes, until doubled in size.

Pour out the dough onto a floured surface, and knead until smooth. Divide the dough into 16 equal pieces (about 110 g each) and shape into balls using oiled hands. Pack the balls tightly into 2 loaf tins, 8 balls in each. Cover and leave to rise for about 30-45 minutes. Meanwhile, preheat the oven to 350 degrees Fahrenheit.

Bake for 30 minutes, until golden brown on top. Turn out onto wire racks, then brush immediately with syrup. Leave to cool slightly, then eat warm, or break into pieces.
Nutrition
Calories:
1232.44
kcal
|
Carbohydrates:
219.83
g
|
Protein:
26.43
g
|
Fat:
27.39
g
|
Saturated Fat:
15.49
g
|
Trans Fat:
0.93
g
|
Cholesterol:
63.79
mg
|
Sodium:
972.56
mg
|
Fiber:
7.92
g
|
Sugar:
48.39
g
|
Vitamin A:
208.33
IU
|
Vitamin C:
17.98
mg
|
Calcium:
125.53
mg
|
Iron:
12.83
mg