Coconut Smoothie Bowl (Homemade Playa Bowls)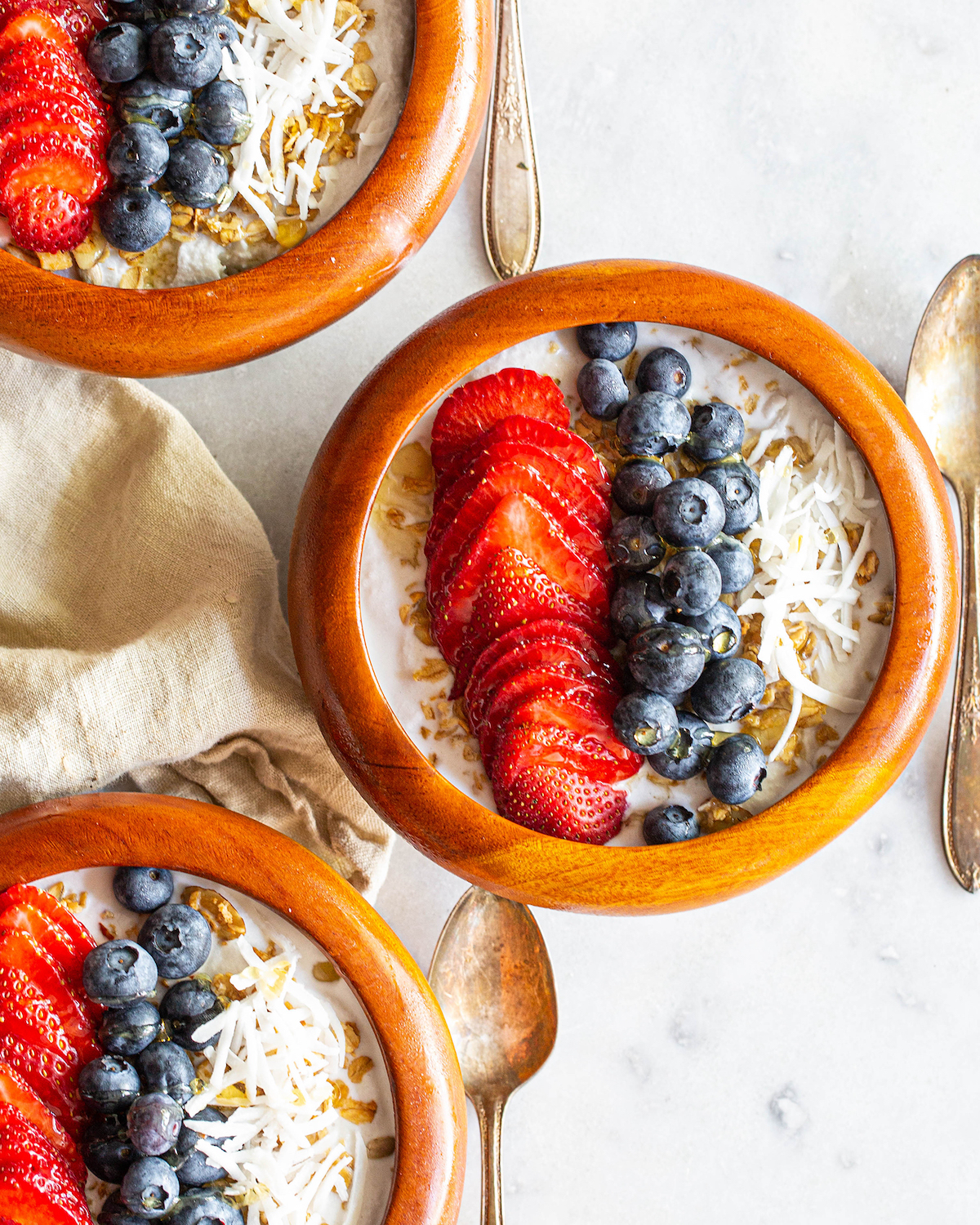 Coconut Smoothie Bowl (Homemade Playa Bowls)
Ingredients
For the Coconut Base:
3 cans coconut milk
½ frozen banana
¼ cup honey
¼ cup orange juice
For the Toppings:
1 cup granola
¼ cup honey
1 1/2 cups strawberries, sliced
1 1/2 cups blueberries
¼ cup coconut flakes
Instructions
Pour 2 of the coconut milk cans into ice cube trays and freeze until frozen solid.
Add the coconut milk ice cubes, 1 cup coconut milk, frozen banana, honey, and orange juice into a blender. Blend until thick and smooth. If the mixture is too thick and won't blend properly, drizzle in a little more orange juice at a time. The consistency should be as thick as possible.
Spoon the coconut mixture into four serving bowls. Top each with a sprinkle of granola, a drizzle of honey, strawberries, blueberries, and coconut flakes. Serve immediately.
© 2021 Eitan Bernath Productions, LLC.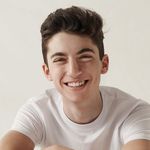 Eitan Bernath
Eitan Bernath is a chef, food & lifestyle content creator, entertainer, TV personality, and entrepreneur, best known for his viral videos on social media that showcase his cooking expertise and captivating personality.