There is nothing better on a hot summer day to cool down with than a nice ice-cold glass of lemonade. Something magical happens when you mix lemon juice, water, sugar, mint, and cucumber, that makes the most refreshing beverage EVER! I almost exclusively drink water, which I should do a blog post about soon, but I make an exception when it comes to my lemonade.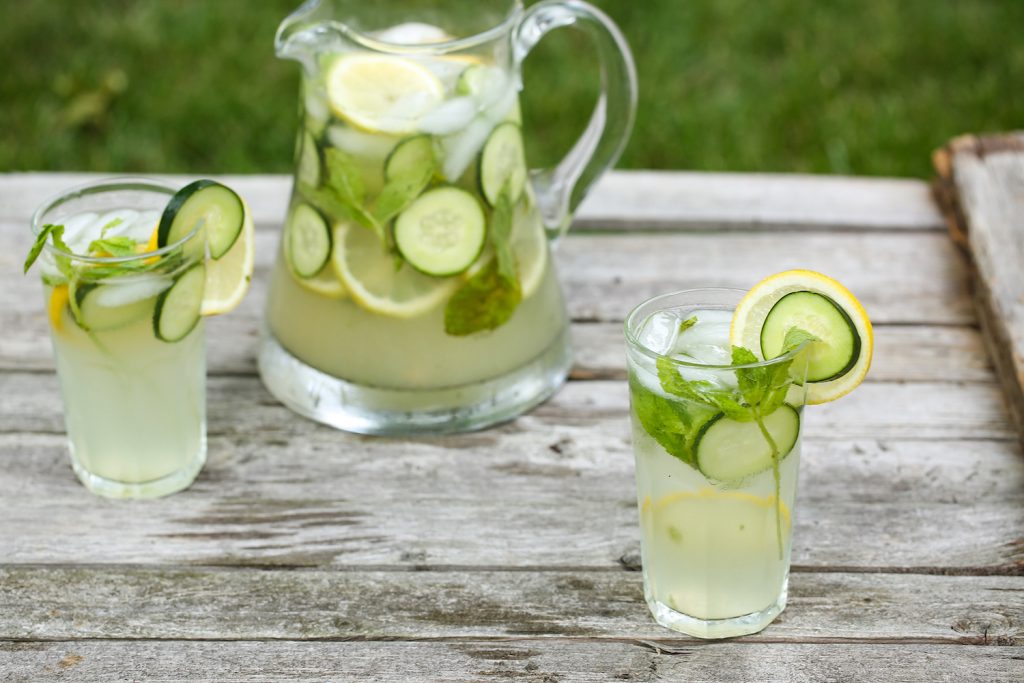 I have been making lemonade ever since I was young. I have never been into the powders and love squeezing my own lemons and making it from scratch. I have had tons of lemonade stands every summer since I can remember. I really loved having lemonade stands so much. I would literally stand out there for over 6 hours, selling lemonade. It definitely helped living right off a highway, I will say! I just loved lemonade and loved selling it because it was like my own little restaurant. I not only had lemonade but other baked goods as well. I even had one this summer because you can never be too old for a lemonade stand!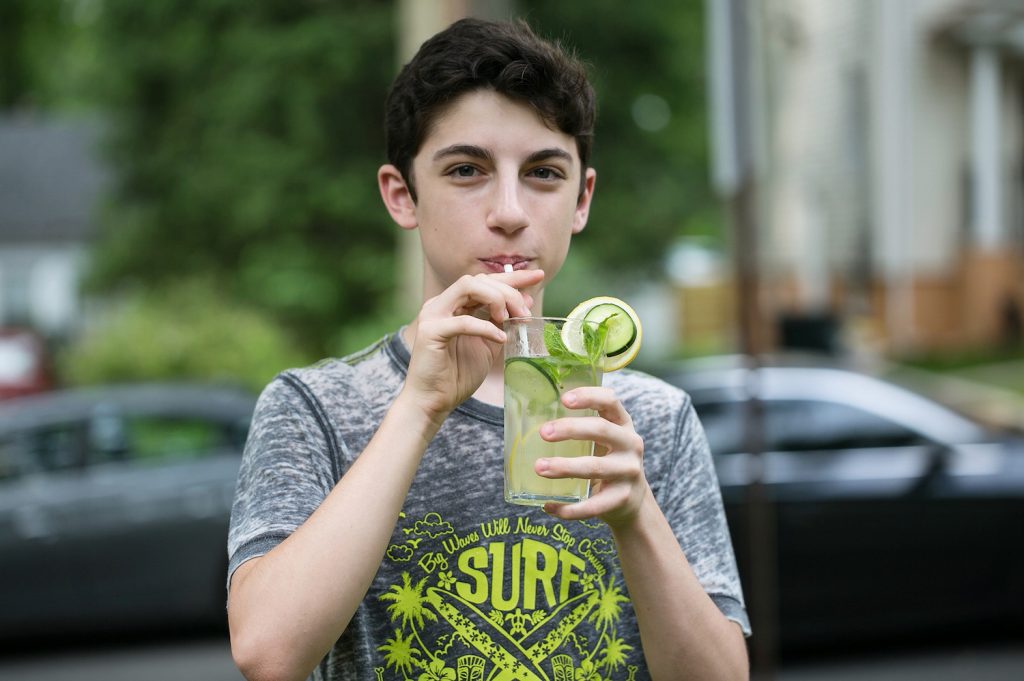 I'll be sipping on a glass of this Cucumber Mint Lemonade all summer long. I know you will be too! So check out the recipe below!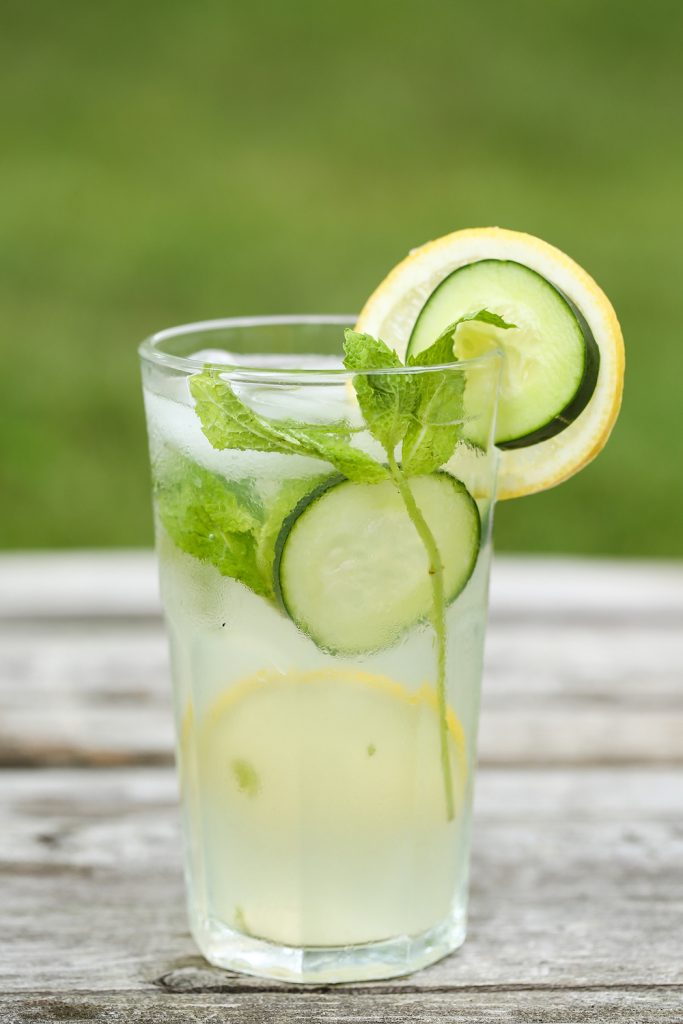 Cucumber Mint Lemonade
Ingredients
1

cup

water + 4 cups cold water

1

cup

sugar

½

cup

fresh mint leaves

1

cup

freshly squeezed lemon juice

about 8 lemons

1

lemon

sliced

1

cucumber

sliced

1

cup

ice
Instructions
To make the simple syrup: In a small sauce pan, heat up one cup of water and the sugar, mixing continuously with a wooden spoon, until the sugar dissolves into the water. Set aside for 5 to 10 minutes, to cool.

In a large pitcher, place the mint leaves and muddle (smash a few times) them with the wooden spoon. Add the lemon juice, simple syrup, sliced lemon, sliced cucumber, ice, and the cold water, into the pitcher. Mix with the wooden spoon to combine everything together. Chill the pitcher in the fridge until serving.
Nutrition
Calories:
235.13
kcal
|
Carbohydrates:
61.66
g
|
Protein:
1.36
g
|
Fat:
0.44
g
|
Saturated Fat:
0.09
g
|
Sodium:
11.42
mg
|
Fiber:
1.85
g
|
Sugar:
53.94
g
|
Vitamin A:
27.05
IU
|
Vitamin C:
48.46
mg
|
Calcium:
48.31
mg
|
Iron:
1.75
mg