NYC Camo Street Style Look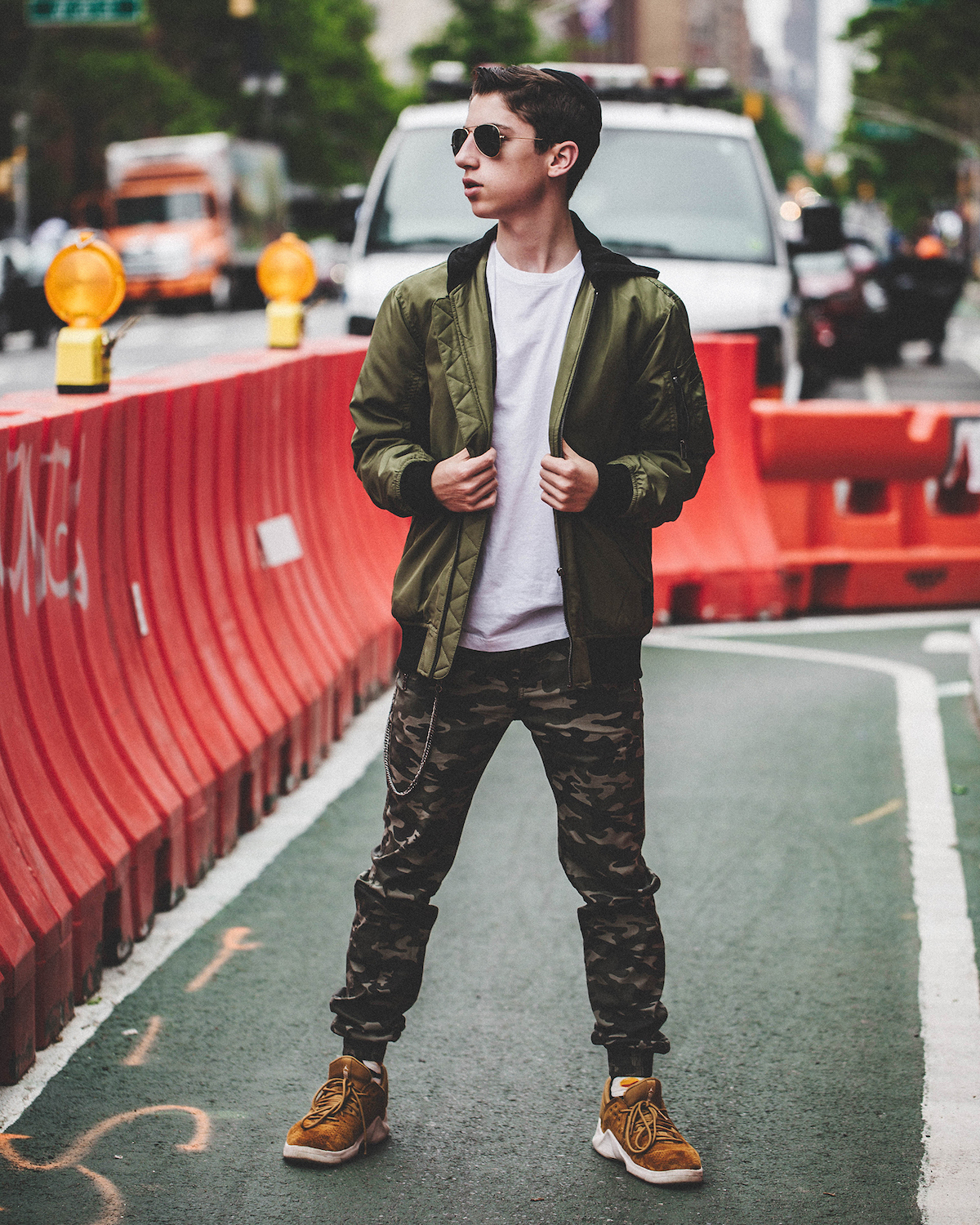 After a jam-packed Memorial Day morning Bar Mitzvah party, I snuck in a quick photo shoot for a new recipe of mine then headed into the city. I met up with a friend of mine to film a YouTube video at a unique restaurant uptown. To the meetup, I wore this NYC Street-Style look to go with the Manhattan vibes. I styled my new camo joggers with a clean white t-shirt and my long-time favorite green bomber jacket. I added the pants chain and sunglasses to pull the look together. After we recorded the vlog, I did a quick photoshoot of the look in the middle of the bike lane and almost got run over a few times! But the pics came out well and I'll do anything for the 'gram though, so it was all good!
Shop My Look
Sunglasses: Aviator Classic – LINK
Shirt: White T-Shirt – LINK
Jacket: Khaki Green Bomber Jacket – LINK (Closest I Could Find)
Pants: Camo Joggers – LINK
Accessory: Pants Chain – LINK
Shoes: Gold Jordan Flight Fresh Premium Men's – LINK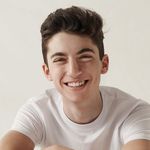 Eitan Bernath
Eitan Bernath is an award-winning chef, author, TV personality, entertainer, and social justice activist. He is the chief executive officer of Eitan Productions, the Principal Culinary Contributor for the Daytime Emmy® award-winning Drew Barrymore Show on CBS, and is a contributor to The Washington Post, Food & Wine, Saveur, and Delish.