Since moving to lower Manhattan earlier this year, I've been having a blast exploring my neighborhood and all the incredible food this city has to offer. Of course, as a new Manhattan resident, I had to try the iconic Levain Bakery in NoHo on Lafayette Street. I've seen tons of videos all over the internet of their massive chocolate chip cookies being ripped open to reveal the doughy interior. As a self proclaimed cookie connoisseur, I had to give one a try!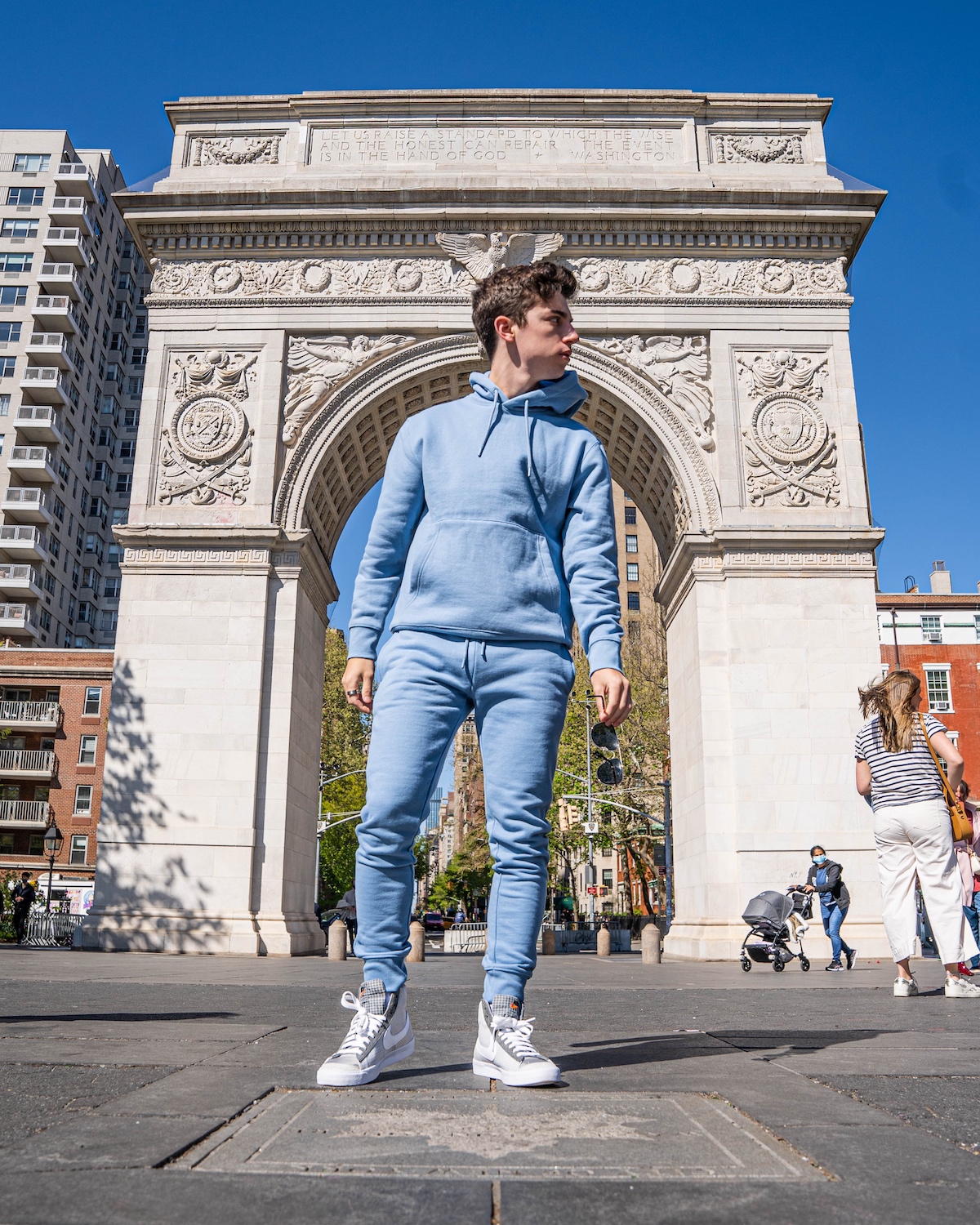 To start off the day, I walked around Washington Square Park, located just three blocks away from Levain. It was bustling with people and full of energy. Walking around the park was an experience for all the senses. Wafting through the air was a strangely delicious smelling combo of the hot dog and roasted nuts stand, coming from every direction were the sounds of musicians performing for crowds, and everywhere you looked there were visual arts performers, skaters, and people sitting on the grass enjoying the weather.
After walking around the park I headed to Levain, walked inside, and immediately was ready to order one of everything on the menu. Unfortunately, I am a human with limited room in my stomach so I settled for ordering the two menu items I craved the most: the two chip chocolate chip cookies and the baguette with butter and jam. Ordering the cookie was a no brainer and the baguette with jam and butter is similar to my favorite breakfast so it was a must.
As you probably expected, I can confirm that the cookies are 100% worth the hype. Not only are they perfectly baked on the outside and soft and doughy on the inside, but they are really flavorful. Personally, I'd like less chocolate chips but that just my unpopular opinion about the ideal chocolate to cookie ratio. Though the cookie was the star of the show, I must say there was something so special about the simplicity of the baguette with butter and jam. Even though all the flavors are basic, the quality of ingredients, the technique in baking the baguette, and the assembly of the three elements really shines. Next time you're in Manhattan and are craving exceptional baked goods, Levain is 100% worth the hype! They have over six locations around the city, so a guaranteed-delicious chocolate chip cookie is never too far away.