After touching down in Patna, we immediately headed out to a beautiful farm for a crash course in Green Delights, which is Jeevika's "farm to fork" retail initiative. They've created a network of both brick-and-mortar and online stores that link women farmers directly to customers, especially in the urban areas of the state. The initiative benefits both the farmers and the customers, because by eliminating intermediaries, the women make more money from their produce, while the customer still pays less than the average grocery store. Beyond that, Green Delights stores also indicate the source farm for their produce, so that customers get the added value of knowing where their food comes from, and who they're supporting by shopping there. Green Delights also provides supply chain technology support, to ensure better quality and freshness of produce as it makes its way from farms to stores. They also have a system to collect feedback from the community around each physical store, so that if a particular area is interested in certain items, they can begin to stock it, thus creating an almost custom grocery store experience for their customers.
I started my day with the Green Delights team at one of their partner farms, and got to meet Prem Rai and Rajnu Sharna, husband and wife vegetable farmers. Talking to them about their experience with Green Delights was incredibly inspiring. I learned that they earn 50% to 70% more at the market, and that the biggest impact beyond the additional revenue has been the consistency in their income. Before Green Delights, when they took their produce to market, they were always battling middle men in order to find a willing seller, and unfortunately were often forced to accept much less than the actual value of their goods in order to get them sold. Now, through Green Delights, essential technology like digital scales, advanced storage and transportation to extend shelf life and freshness, sorting, grading, and packaging produce to reduce waste, and of course, the Green Delights stores, these farmers have a reliable and consistent income stream for what they grow.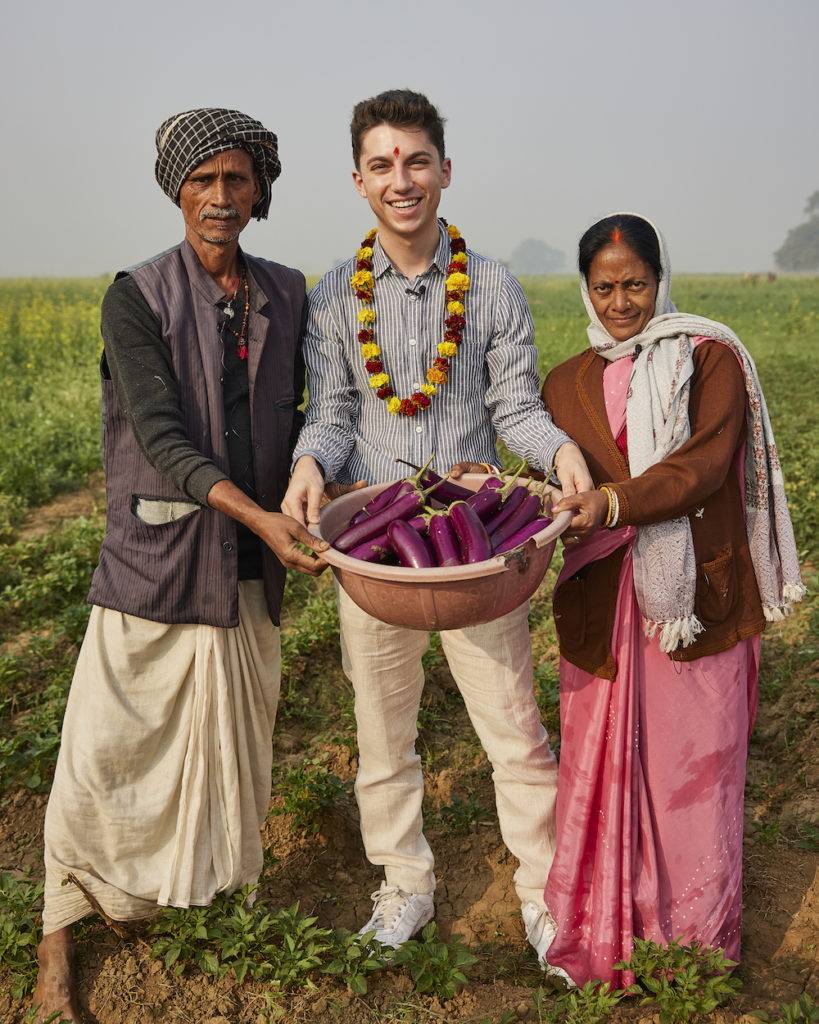 After hearing their story, I got to go out into the fields for a tour of everything that's growing right now! I got to help harvest eggplants and peas, pulled radishes, and cut spinach. As an American living in New York City, I feel extremely removed from truly seeing where my food comes from, and it was incredible to spend this time helping in a small way, and experience and appreciate everything involved in getting a beautiful fruit or vegetable from the field to the market.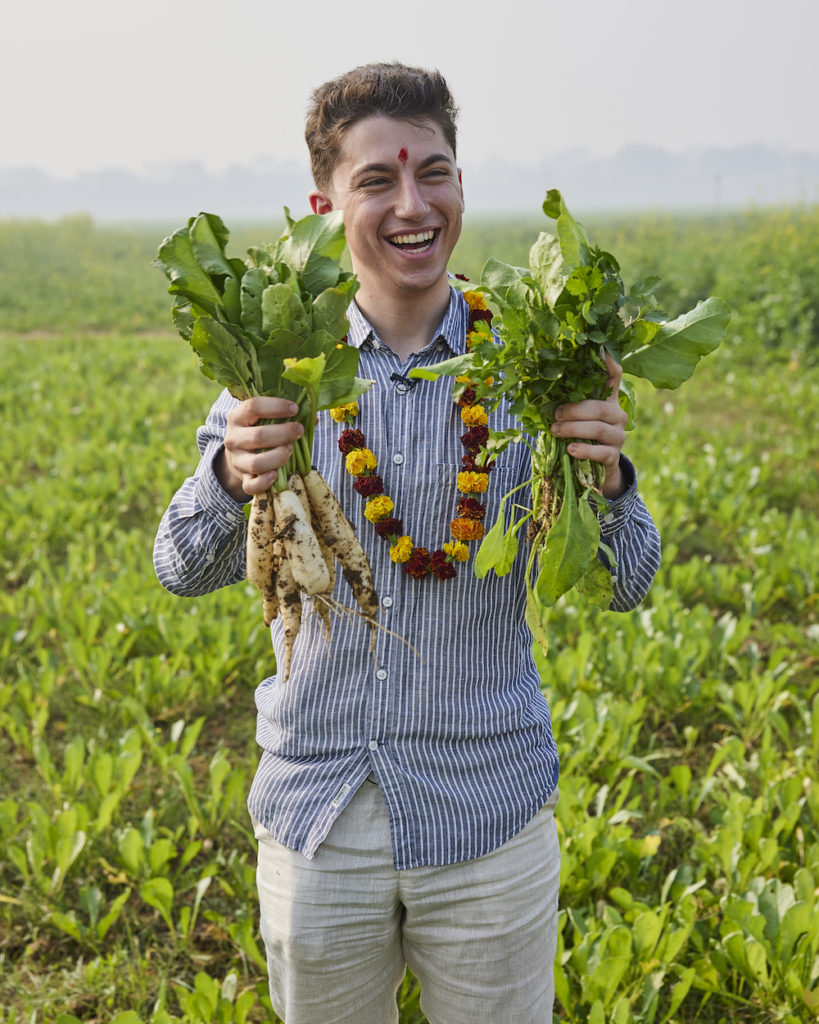 After harvesting, we went to the sorting center a few kilometers away. There, I got to meet several of the women who work in the facility, doing everything from washing and sorting produce, to grading and packing it safely for transport. Creating these standards and providing the tools and training for this have significantly reduced waste and improved accurate pricing for the produce. Digital scales are especially important in the pricing process, too, where previously local traders would guess at the size and weight of produce, often deliberately underestimating, and leaving farmers, especially women, with no recourse to sell their goods. Access to scales through Green Delights has completely eliminated this problem for these farmers.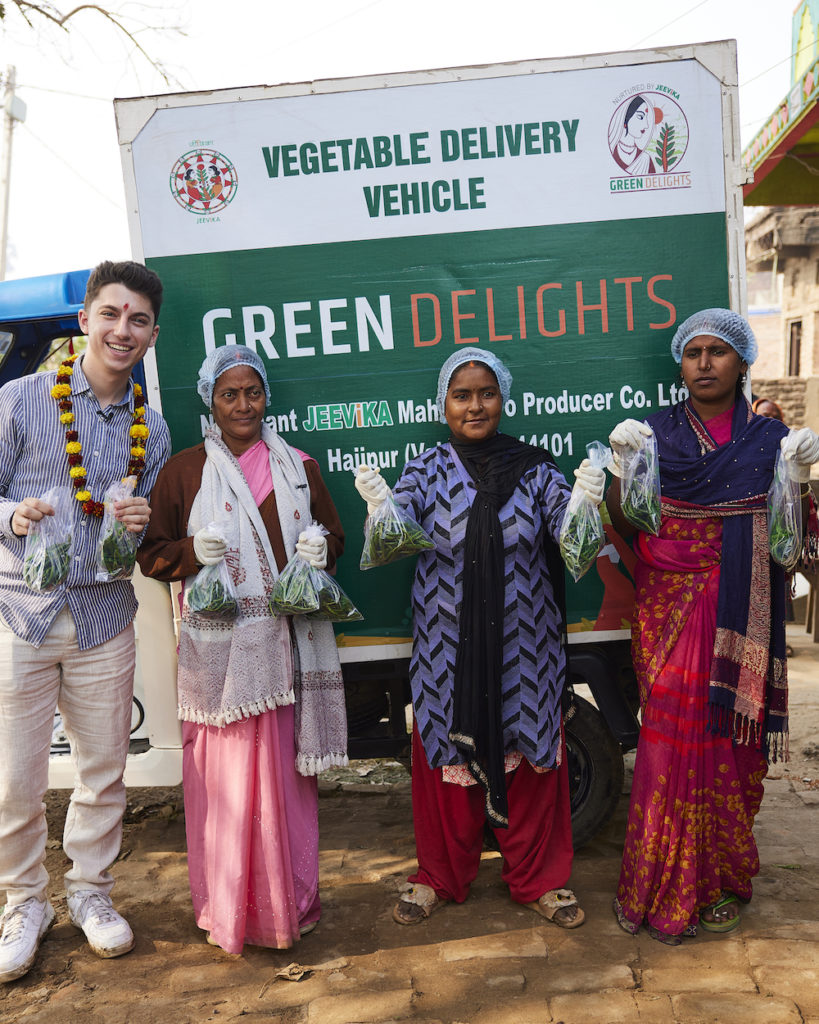 Later that day, I completed the cycle of services Green Delights offers and visited their store in Patna. I had the incredibly cool experience of seeing some of the very same vegetables I'd picked earlier that day! The store is beautifully organized and the freshness and seasonality of the inventory is evident from the moment you walk in. I absolutely had to buy a bunch of things to try, some familiar to me and others that I'd never tried before. I think my favorite of the new-to-me produce was the custard apple. As the name suggests, it has a sweet, almost vanilla flavor, which I never expected from something that looks almost like a big, rounded artichoke. I wish they were easier to find back home!