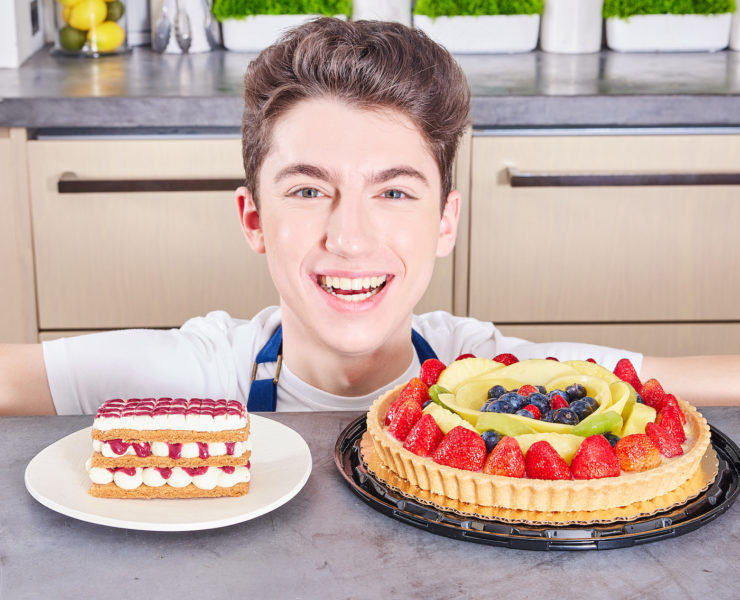 We've all seen the cases filled with sad fruit tarts, stale cupcakes and cakes that are a bit past their prime. I decided to give a classic custard fruit tart a face lift and turn it into the boujee french dessert called mille-feuille (pronounced meal foyyy, for all of the non-French speakers like myself). It's got beautiful layers of crisp, buttery cookie, soft and creamy vanilla mousse and a bright, tart berry coulis!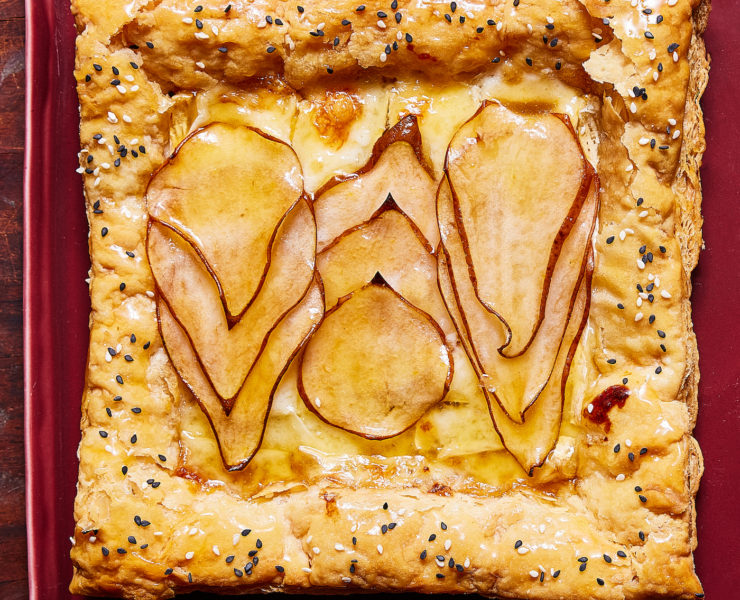 In my opinion, puff pastry makes anything fancy, and it's easy to find a good quality one in the freezer section of almost any grocery store. Throw in a couple more store bought ingredients, like jam and a wheel of brie, and really the hardest part of this recipe is very thinly slicing your pears.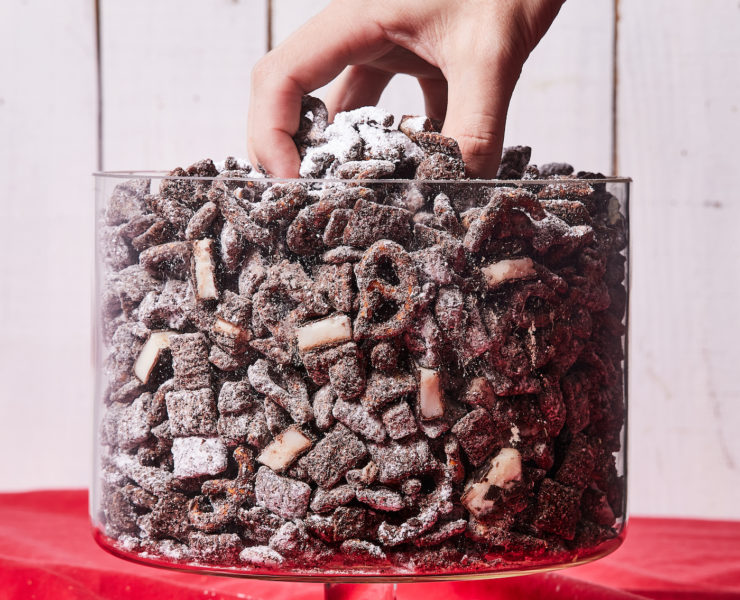 Tis the season for peppermint everything! I am a BIG peppermint and mint flavored treat…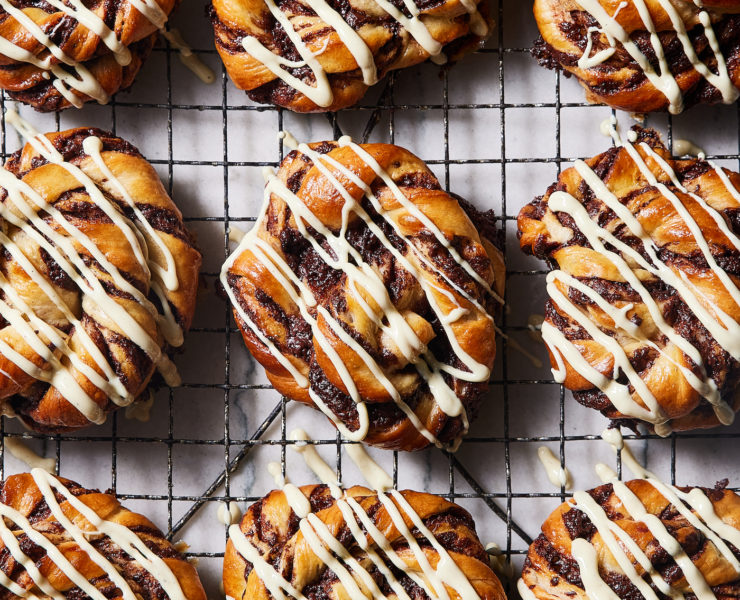 Swedish buns, called kanelbullar in Sweden, are really the original cinnamon roll! They're often filled…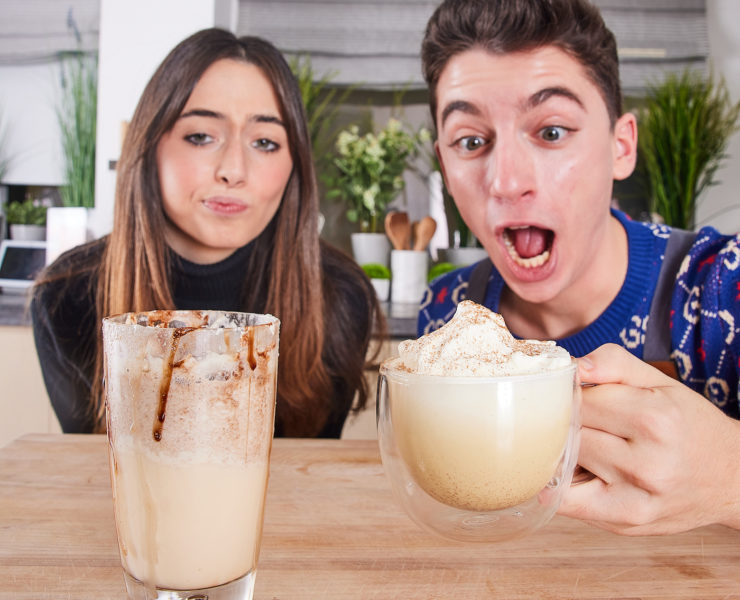 Today I teach my friend Mia how to make the most epic eggnog ever! We whip up a traditional 'nog, but with a bit of molasses, cinnamon, allspice and cloves to give it classic gingerbread flavors.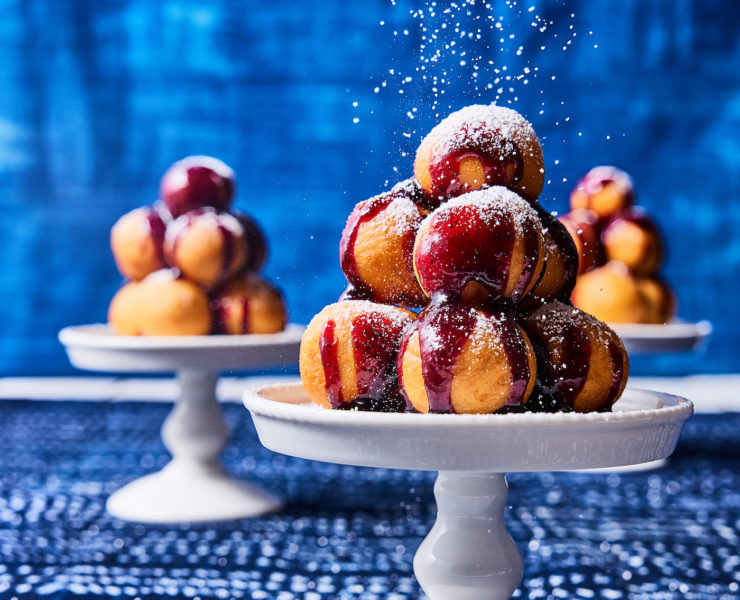 As a young Jewish kid, I regularly saw gorgeous photos of towering croquembouche (What's the…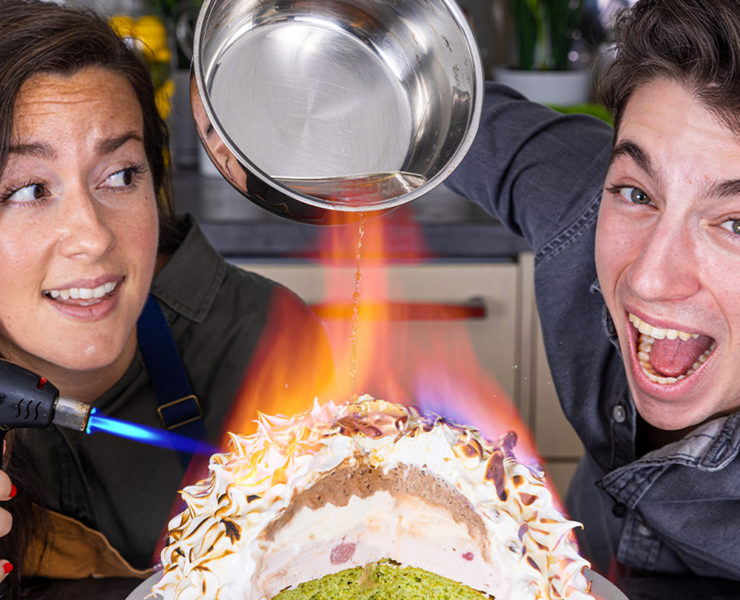 Today I'm flipping the script and instead of teaching my friends, I'm the one being taught! My culinary producer, Olivia, is showing me how to make Baked Alaska, a sweet treat with layers of ice cream, cake and meringue that's lit on fire!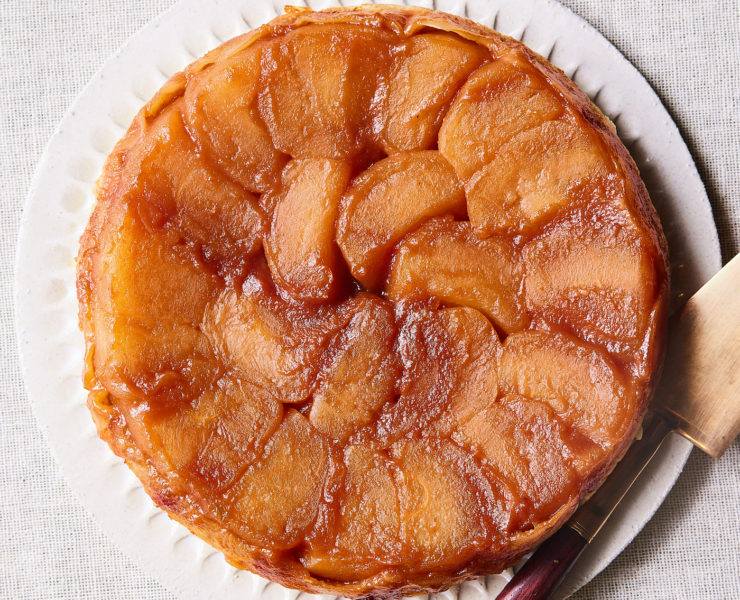 Apple tarte tatin is a classic and beloved French tart, somewhat famous for the fact that it only contains 4 ingredients: apples, sugar, butter, and puff pastry.