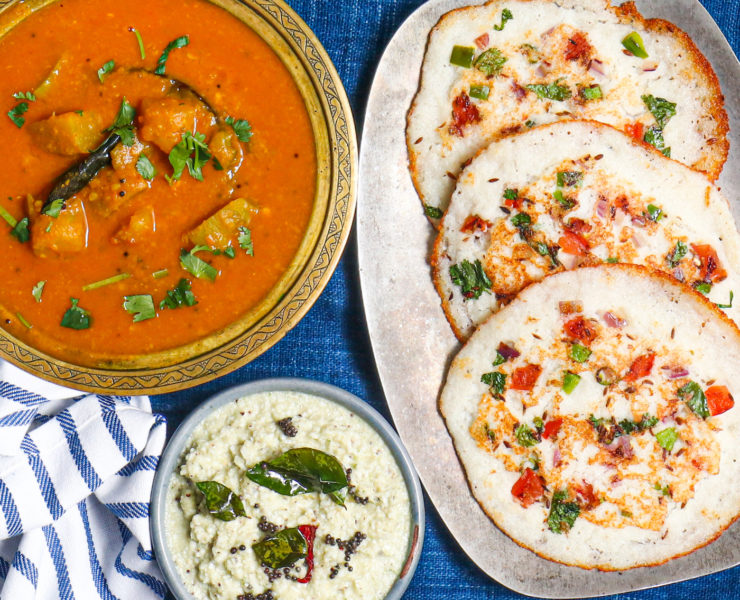 I hope at this point, my deep love and appreciation for Indian food is known…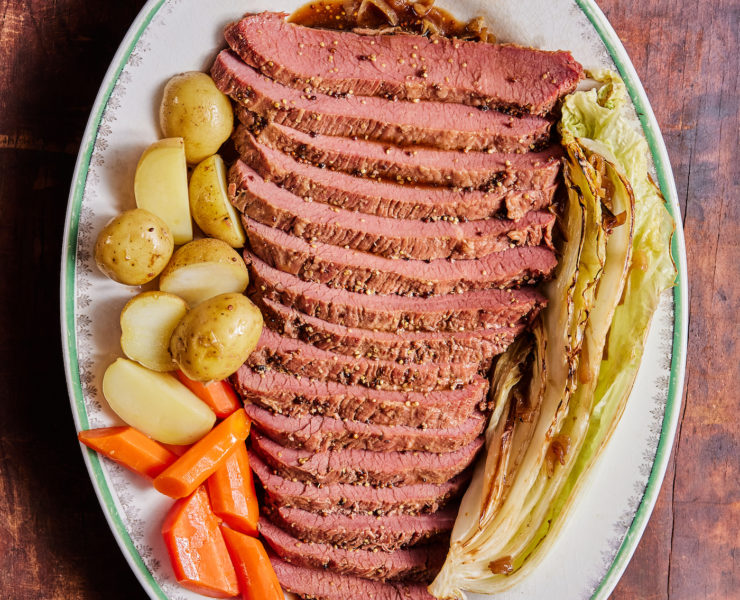 Saint Patricks Day is around the corner, so it's officially Corned Beef and Cabbage season!…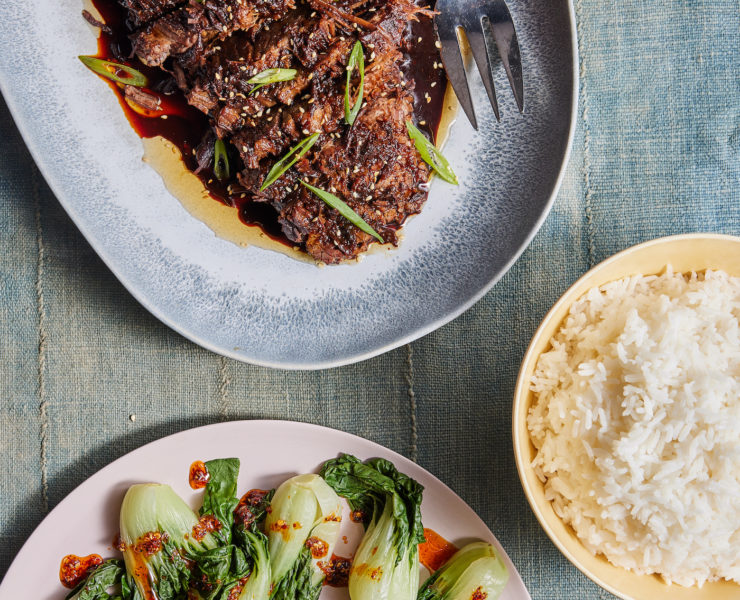 Brisket is a classic cut of beef in Jewish homes, and so it was a staple in my home growing up. My Mom always made it on Fridays for us to enjoy over the weekend. I've updated mine with some of my favorite ingredients from my local Asian supermarket: high quality soy sauce and fresh ginger!

s the name of the game. HOWEVER—single or not, I'm still going to make myself an amazing meal, regardless of my relationship status. This year I challenged myself to make a fancy meal for under $20, and with a few easy tricks, you'll have an expensive looking meal that doesn't break the bank!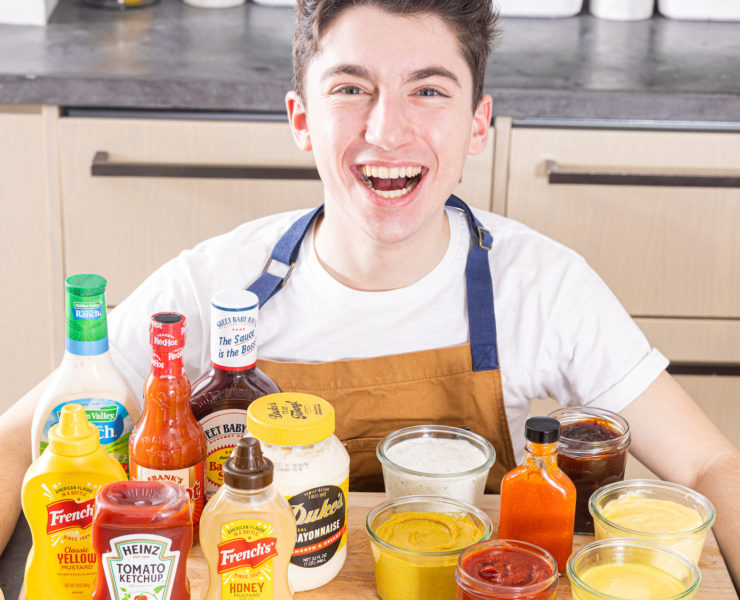 Each dip is ideal for a French fry, chicken tender, and/or any other finger food that exists.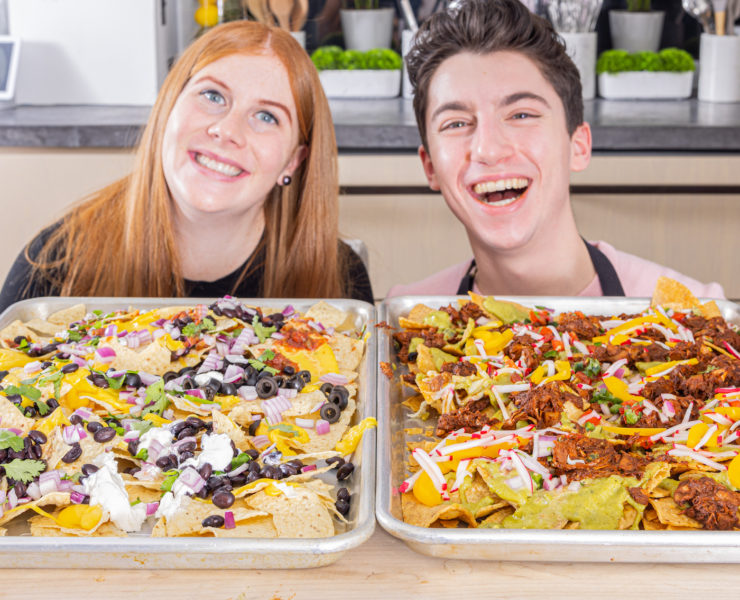 Today we take on—nachos! My literary agent and friend, Sabrina, shows me how to make her best nachos. Then we turn the tables and I make her my Jackfruit Nachos with Charred Poblano Queso.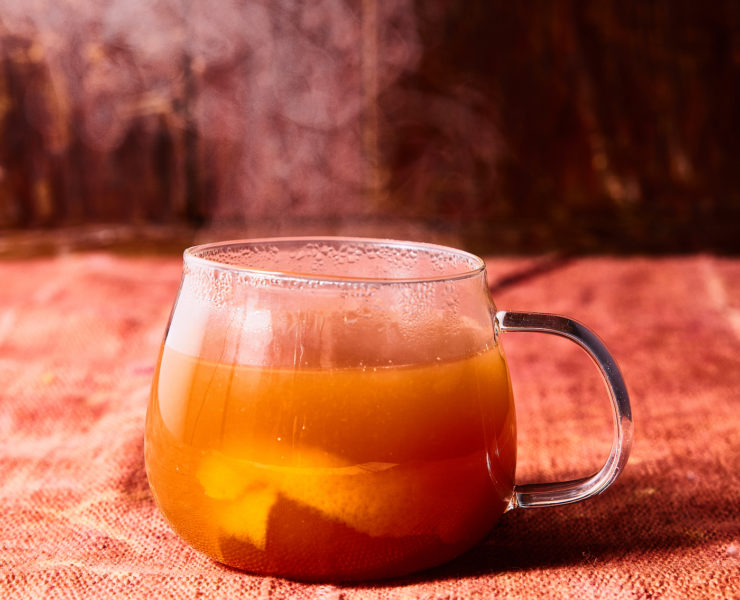 I start this recipe with a high quality spiced tea, which creates a super flavorful foundation for the rest of the drink. I choose a cardamom cinnamon variety here, but any spiced tea will work! Next, I use the zest and juice from three different citrus fruits: lemons, for tang and acidity, oranges, for sweetness, and blood oranges, for color.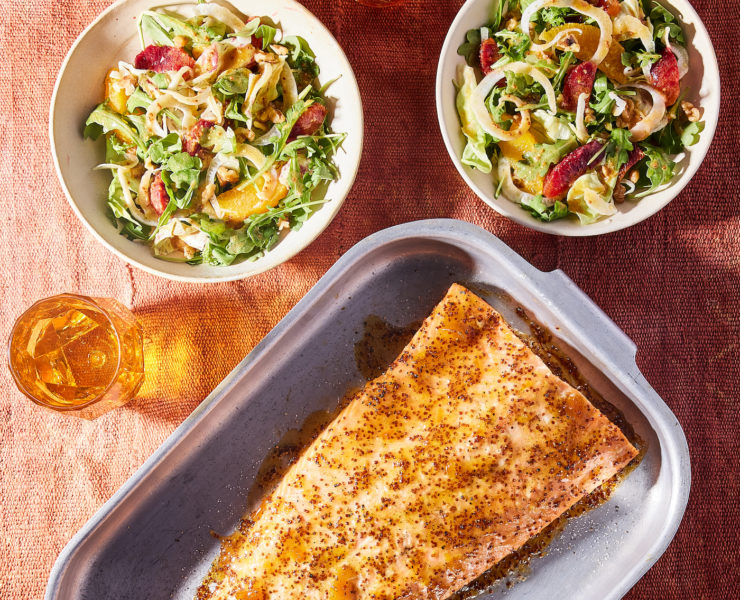 If I had to pick a favorite fish, I would have to say salmon! Not…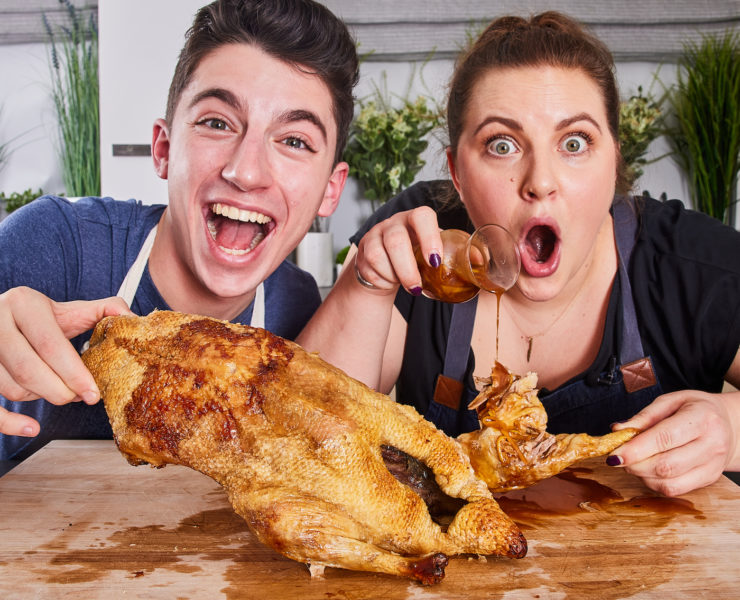 Today the tables have turned yet again! My culinary producer, Rachel Dolfi (@rachelanndolfi), asks me to make a French classic—Duck à l'Orange (recipe adapted from Daniel Gritzer's Duck à l'Orange). Crispy, crunchy roast duck is paired with a sweet and lightly sour orange sauce, using bitter oranges.