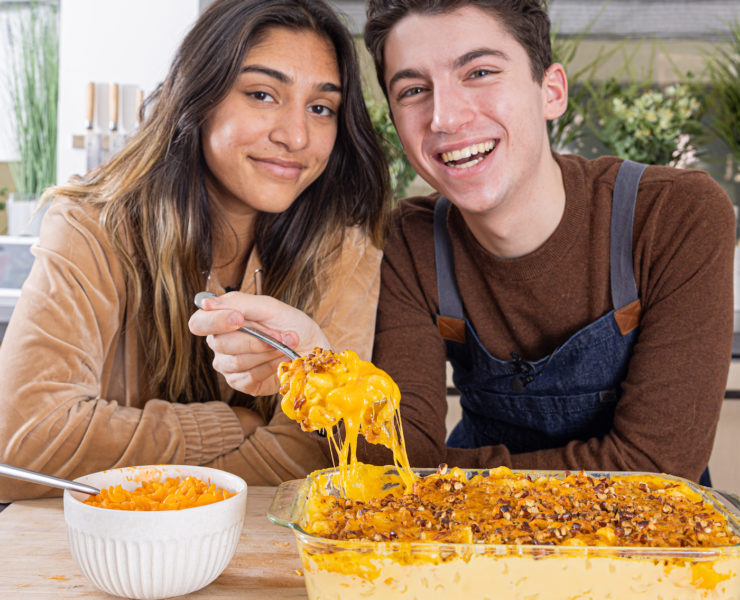 oday on Food with Friends, I invited one of my oldest friends over to show me her skills! Hibah and I have known each other for years, but her prowess in the kitchen may or may not match her skills on the tennis court. Tune in to our video where we make the ultimate stovetop mac and cheese together!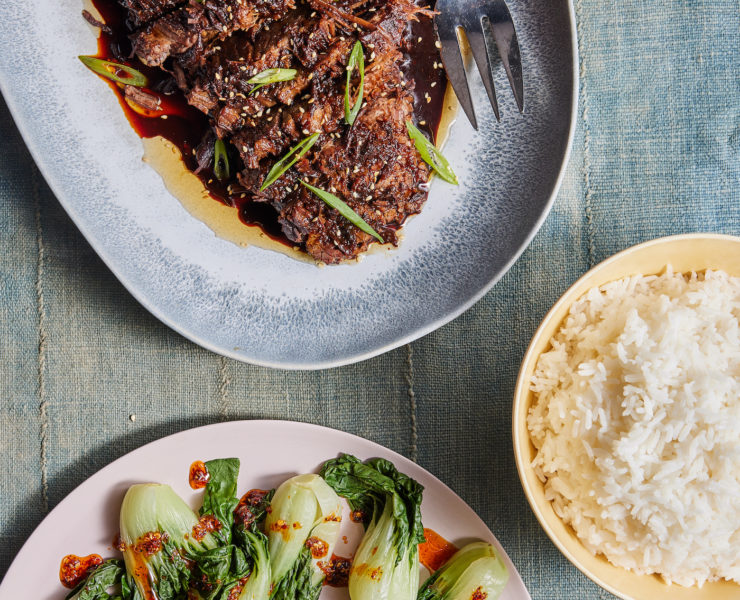 Brisket is a classic cut of beef in Jewish homes, and so it was a staple in my home growing up. My Mom always made it on Fridays for us to enjoy over the weekend. I've updated mine with some of my favorite ingredients from my local Asian supermarket: high quality soy sauce and fresh ginger!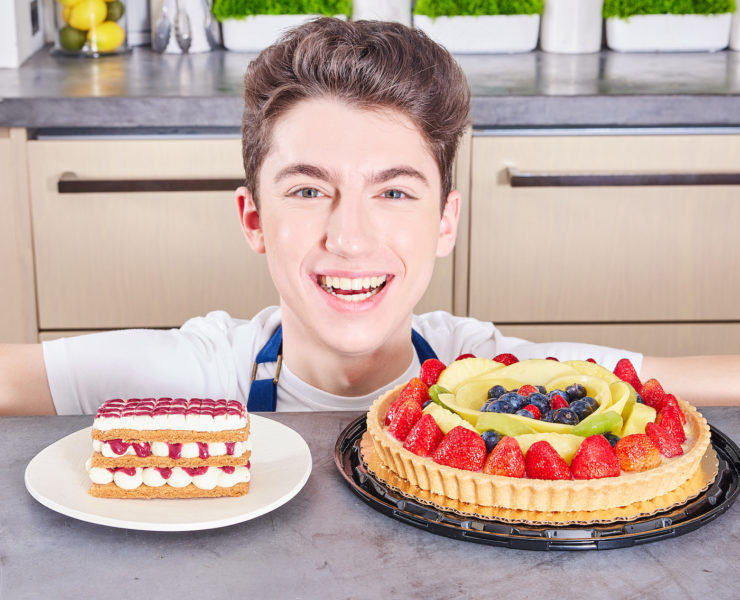 We've all seen the cases filled with sad fruit tarts, stale cupcakes and cakes that are a bit past their prime. I decided to give a classic custard fruit tart a face lift and turn it into the boujee french dessert called mille-feuille (pronounced meal foyyy, for all of the non-French speakers like myself). It's got beautiful layers of crisp, buttery cookie, soft and creamy vanilla mousse and a bright, tart berry coulis!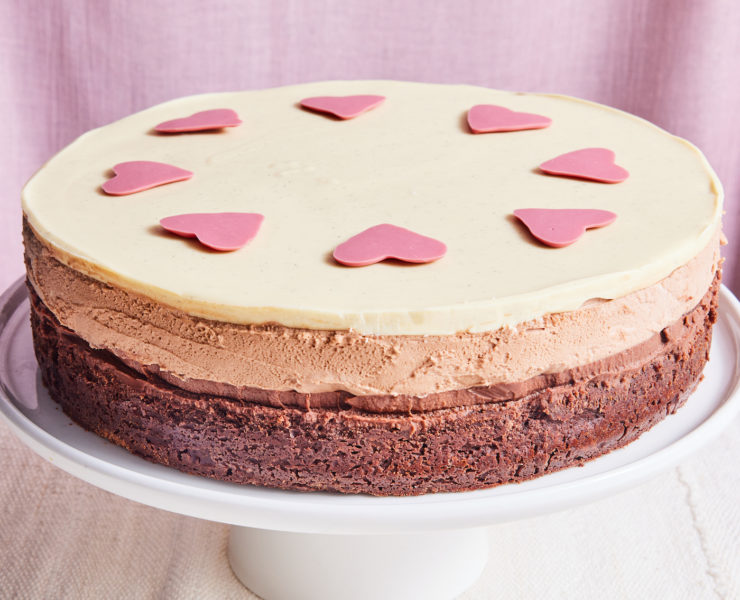 It's February 11th which means Valentine's Weekend is here and love is in the air!…

s the name of the game. HOWEVER—single or not, I'm still going to make myself an amazing meal, regardless of my relationship status. This year I challenged myself to make a fancy meal for under $20, and with a few easy tricks, you'll have an expensive looking meal that doesn't break the bank!

Today Food with Friends does brunch! I invited my friend Aria over to show me one of the classic menu items—Eggs Benedict. After she walks me through her best version, I show her my own!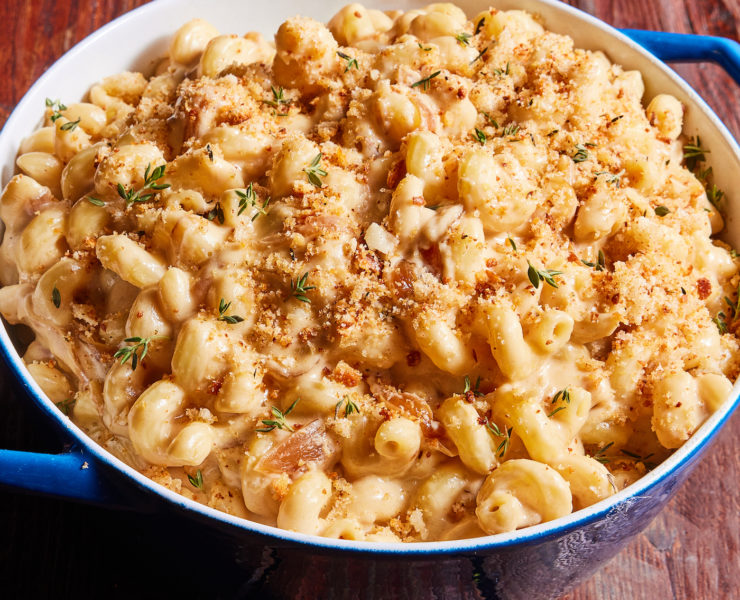 The recipe begins the exact same way as French onion soup does, with a big pile of onions that reduces down into golden, caramelized goodness. Cooking the onions the right way takes time but it's worth the wait! After that, you make a pretty standard mac and cheese sauce, or mornay, using provolone and gruyere, and then I add Dijon mustard and fresh thyme.

—chicken and waffles! Let me tell you his version of it was just as interesting as you could have guessed. Check out my recipe down below!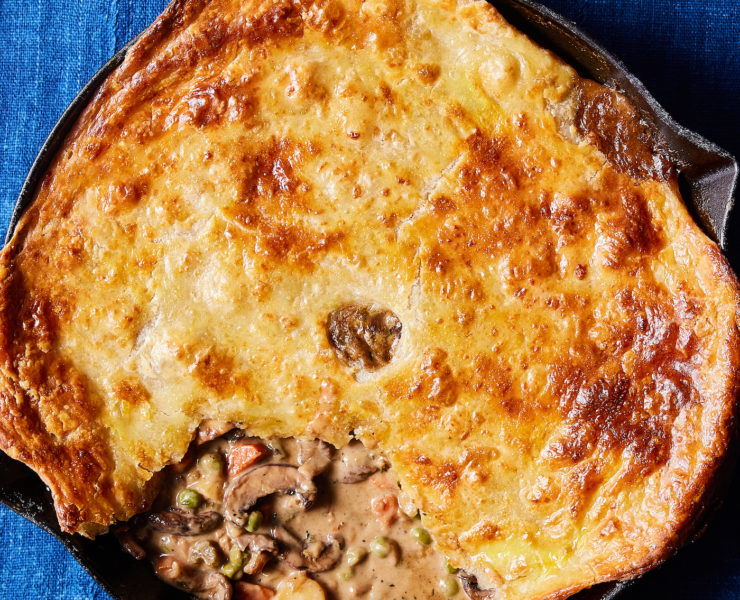 This is an entire meal in one dish! You get veggies, gravy, and carbs in every delicious bite.  The filling is jam packed with flavor, from classic carrot, celery, onion, and peas, to the less traditional wild mushrooms and potatoes.