Yeah, thats right. Fried Chicken!
I am a huge fan of anything fried. Whether it's donuts, chicken, or even candy bars, I'm totally down with it! It definitely helps to have the metabolism of a 13 year old boy! I can eat all the fried food I want and I won't even gain a pound.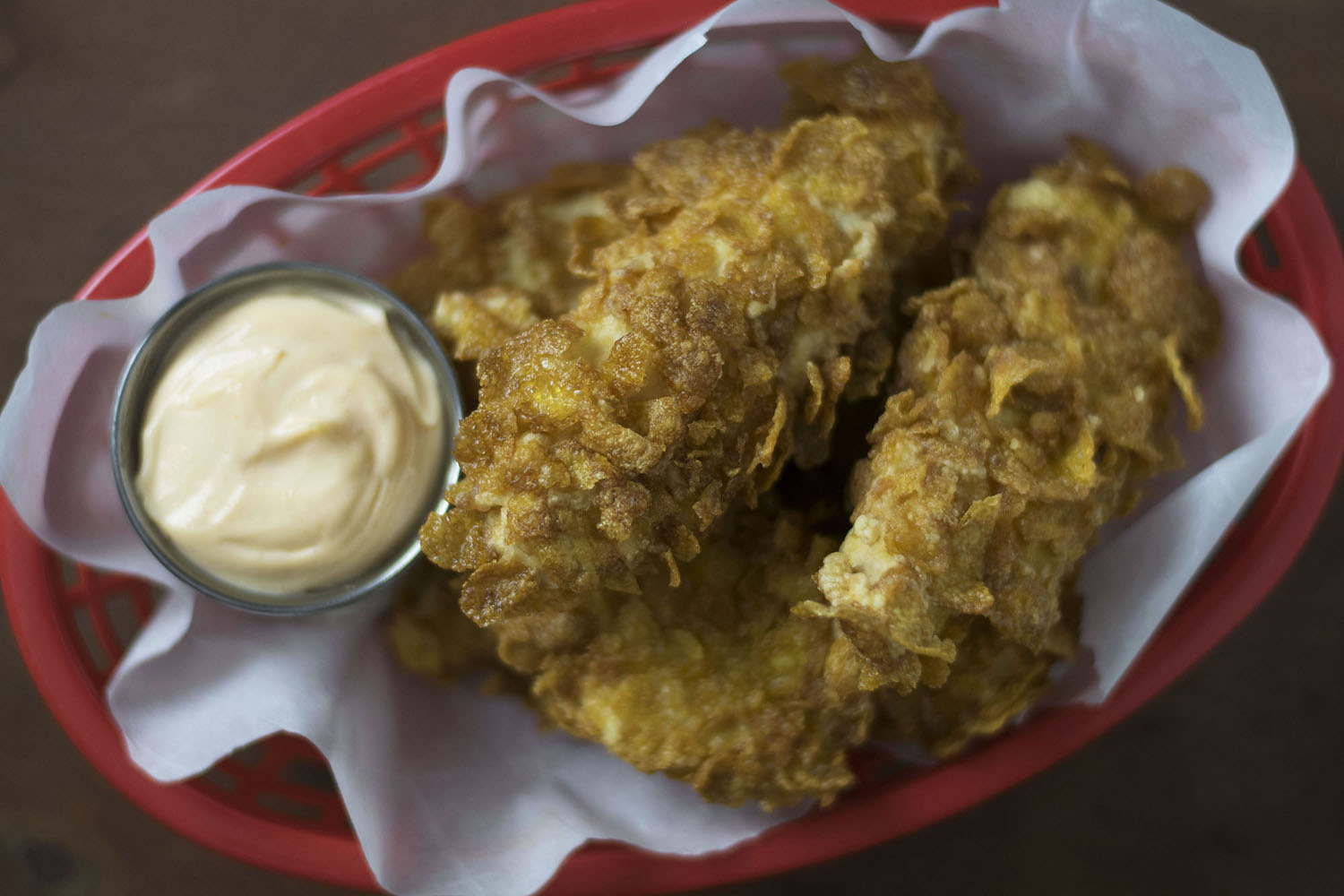 This is a great alternative to your usual bread crumb crusted fried chicken. The corn flakes add a lot more crunch and it tastes amazing. It tastes even better dipped into the spicy mayo. I think it is the perfect dip for the chicken. But you can totally dip the chicken into whatever you like.

Corn Flake Crusted Chicken Fingers
Ingredients
For the Chicken:

8 chicken tenders
1 cup flour
2 eggs, lightly beaten
2 cups corn flakes
Oil for frying
For the Mayo:

¼ cup mayonnaise
2 tsp sriracha
Instructions
For the Chicken:

Preheat 1-2 inches of oil in a medium sized pot or pan, to 350 Degrees Fahrenheit.
Place the flour, eggs, and corn flakes into three separate shallow bowls.
To coat the chicken, dip the chicken in the flour, then egg, then flour, then egg and then finally the corn flakes.
Once all the chicken has been coated, fry them a few at a time for around 5 minutes or until golden brown and cooked all the way through.
Placed the cooked chicken pieces on a plate with a paper towel to drain off all the oil.
For the Spicy Mayo:

In a small bowl combine the mayo and sriracha.
https://www.eitanbernath.com/2016/02/14/corn-flake-crusted-chicken-fingers/